Keeping up with the MiFi trend, Orange has today launched its own Mobile broadband WiFi Hotspot – dubbed "Orange Mobile Wifi" the device is a Novatel Wireless 3352, allowing customers to get online with up to five simultaneous WiFi devices – including laptops, music players, games consoles, digital cameras and tablets – over the Orange 3G network.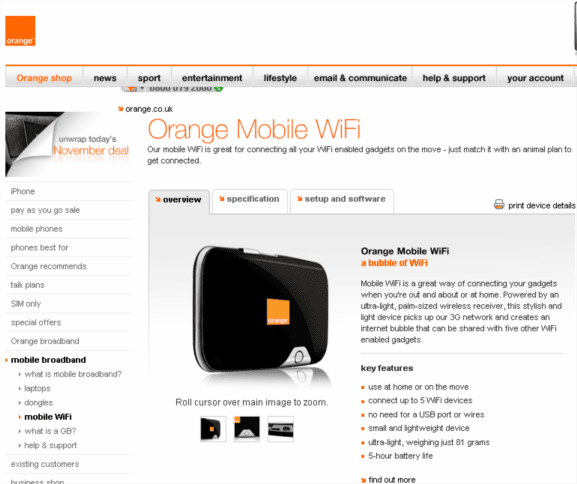 The device costs £89 on 1 month contracts with an option of either £5 for PAYG data at 5p / MB (with no included allowance) or for £10 you can have 500MB of anytime data. If you're prepared to commit to a 12 month contract at £10 / month you can get the device for £59 but still only get 500MB data / month.
Orange is offering a £5/month reduction on all Mobile Broadband products to existing Orange pay monthly, pay as you go or home broadband customers.
Scouring the internet for mobile tech, news & tips!