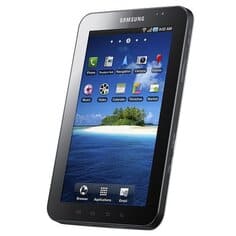 Samsung has announced that 2 million Galaxy Tab units were sold within 3 months of the Android tablet's global launch.
Samsung has made the Android 2.2 tablet available in just about sales channel, unconnected and contract in partnership with 200 mobile carriers in 94 countries. About 500,000 units of the Galaxy Tab were shipped to Europe while 350,000 tablets were sold in North America and another 330,000 units in Asia.
While still small compared to the iPad sales during the same period, its a very solid launch for a new product and the numbers are sure to increase as more people get to see device via outlets and friends.
Source: Samsung Q4 Earnings Summary (.pdf)
Scouring the internet for mobile tech, news & tips!