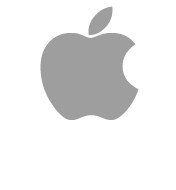 According to The Wall Street Journal, Apple will announce its next-generation iPad, rumoured as the iPad 2, at a special media event on March 2nd.
According to several sources close to the situation, the Wednesday date in a little more than a week is firm and will take place in San Francisco, the scene of many such Apple events.

In that case, the venue is likely to be the Yerba Buena Center for the Arts.
The iPad 2 is expected to be thinner and lighter than the current model, with an improved display and front an rear facing cameras. In the aftermath of Android 3 tablets announced at Mobile World Congress with better specs, Apple need to bring the iPad up to the improved hardware standards to keep at the front of the pack.

This post was written by Rob Gordon, an IT geek, gadget lover and blogger. Rob has been using the internets since 1994 when the only streaming video was that coffee pot in Cambridge (rip)….
Follow Rob on Twitter – @robgordon – about.me/robgordonuk