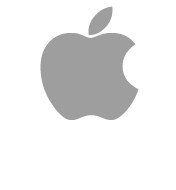 According to The Independent, Apple's iPhone 5 will not have (NFC) built in as was previously rumoured.
Sources at several of the largest mobile operators in the UK revealed Apple had disclosed in meetings that it would not be including Near Field Communication (NFC) technology – which enables payment for products with a wave of your phone on a reader – in the latest version of the iPhone, be it the iPhone 4GS or the iPhone 5.

One source close to the discussions said: "The new iPhone will not have NFC, Apple told the operators it was concerned by the lack of a clear standard across the industry." Yet Apple is understood to be working on its own NFC proposition, which would link payments through iTunes. It hopes to introduce the technology in a handset likely to be released next year.
The lack of a confirmed NFC specification would understandably make Apple shy away form implementing it, their emphasis on a seamless customer experience couple potentially stumble in a scenario where contactless payments worked in one store but not in the next.
Scouring the internet for mobile tech, news & tips!