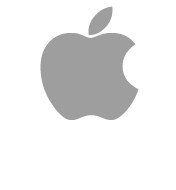 Apple today announced that it will hold its annual Worldwide Developers Conference (WWDC) June 6 through June 10 at San Francisco's Moscone West.
"At this year's conference we are going to unveil the future of iOS and Mac OS," said Philip Schiller, Apple's senior vice president of Worldwide Product Marketing. "If you are an iOS or Mac OS X software developer, this is the event that you do not want to miss."
This should be the preview of the new features coming in iOS5 which have been speculated about for some time.
Scouring the internet for mobile tech, news & tips!