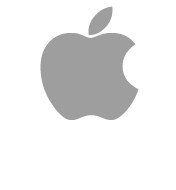 Many people (including myself) were a bit disappointed that Apple didn't devote any time during the iPad 2 unveiling to talking about iOS 5, the next major revamp of the software. But there may be a very good reason for that: it's not coming anytime soon. In fact, the plan right now is to wait to launch iOS 5 until the fall, we've heard from two solid sources.
If our sources are right, this would break the pattern of Apple unveiling the latest iOS iteration in the early spring, leading up to a summer launch alongside new iPhone hardware. The spring timetable usually reserved for an iOS roadmap event is why some were hoping Apple may just rope the details into the iPad 2 event. When that didn't happen, rumors quickly spread that there may be another event in April to talk iOS 5 (and MobileMe). But it's looking like that will not be the case this year.
But it's not all bad news. Here's what we're hearing right now:
iOS 5 will launch in the fall and will be a major revamp of the OS.
It could well be previewed at WWDC, it just won't be released then.
The iOS 5 launch is also likely to coincide with the release of a new type of iPad.
The new iOS will be heavily built around the cloud, and we could see several new services launch from Apple that take advantage of this.
Yes, one of those is very likely a "music locker" service. There is also a fall launch aim for this, during Apple's annual music-themed event.
But much of the cloud stuff will first be talked about at WWDC, Apple's developer event which will take place in June.
One of the new cloud service elements is likely a location service that focuses on finding friends and family members.
As we said yesterday, OS X Lion is still on pace for a summer release — some of the new cloud components are likely to be baked into it as well.
A fresh patent has been revealed by U.S. Patent and Trademark Office recently this week, and it has been discovered by AppleInsider that Apple is working on to enhance the GUI (Graphical User Interface) for the way music and contacts are displayed on an iOS device.
The patent filing, name Segmented Graphical Representations for Recommending Elements reveals that Apple is looking forward to enhance its GUI of the drab text-based interface of the Contacts app, similarly introducing a new interface to the company's touch- enabled iPod apps.
This filing reveals the way, a new contact screen that may well use contextual cues to change the display to fit user's situation. For example, when on call with someone from a particular company, this new invention would allow for the new edge to then change to show graphical contacts of those who also work for the same company.
"Unlike an alphabetically organized address book, this interface may allow [the] electronic device… to provide an address book that is intuitive to the user, and may enable a user to quickly call a number of users from the same contact group in succession"
Music will be handled in a similar way. The patent has revealed that, a playing tack could be the base for a new screen which shows the album art, also with iTunes links embedded. New pilfering and zooming could also be part of the interface.
There is no doubt that Apple is always searching for more graphical enhancements in its iOS devices, especially after the launch of HD screen in the iPhone 4. The thing that ticks our mind is the date on the patent itself, as it was filed in September 2009.
Not to forget, a redesigned notification system is also on the list. Let's hope iOS 5 lives the hype and expectations.
Social Media Consultant/Blogger/Developer/Optimizer
"Technology gets birth under the nails of innovators"