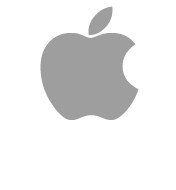 An O'Reilly report published today reports that ever since the introduction of iOS4 to GPS enabled devices (iPhone3/3G/4 and iPad 3G) on June 21st 2010, the devices have been "regularly recording the position of your device into a hidden file".
An unsecured, and unencrypted, file called 'consolidated.db' contains latitude-longitude coordinates along with a timestamp, and the data goes back to the introduction of iOS4 on the device. This has clear privacy implications, the file is backed up into restore files by iTunes, and could be accessed by anyone at your computer. If you're worried about this, the first thing you can do is to set your backups to be encrypted – click on your device in iTunes, go to the Options section and select 'Encrypt iPhone Backup'.
Apple has yet to comment on why this data is being collected, and why it is being held so insecurely. More details in the video below:
Scouring the internet for mobile tech, news & tips!