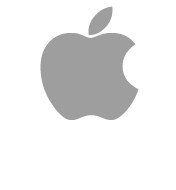 Apple has finally come out with an official response to the location tracking controversy that was started by O'Reilly last week. After the unofficial Steve Jobs reply, which raised more questions than it answered, Apple has posted an official Q&A on the subject of Location Data.
The crux of the Q&A is that Apple is not tracking your location, simply the location of WiFi access points and cell towers all around you, and it is using the data to provide quicker location information for location based services (LBS) that many Apps make use of.
3. Why is my iPhone logging my location?
The iPhone is not logging your location. Rather, it's maintaining a database of Wi-Fi hotspots and cell towers around your current location, some of which may be located more than one hundred miles away from your iPhone, to help your iPhone rapidly and accurately calculate its location when requested. Calculating a phone's location using just GPS satellite data can take up to several minutes. iPhone can reduce this time to just a few seconds by using Wi-Fi hotspot and cell tower data to quickly find GPS satellites, and even triangulate its location using just Wi-Fi hotspot and cell tower data when GPS is not available (such as indoors or in basements). These calculations are performed live on the iPhone using a crowd-sourced database of Wi-Fi hotspot and cell tower data that is generated by tens of millions of iPhones sending the geo-tagged locations of nearby Wi-Fi hotspots and cell towers in an anonymous and encrypted form to Apple.
Additionally, they addressed the issue that turning off the Location Services setting within iOS did not stop the data collection.
7. When I turn off Location Services, why does my iPhone sometimes continue updating its Wi-Fi and cell tower data from Apple's crowd-sourced database?
It shouldn't. This is a bug, which we plan to fix shortly (see Software Update section below).
So an upcoming software update will address the following issues, hopefully appeasing those people paranoid that Steve is in the car behind them:
reduces the size of the crowd-sourced Wi-Fi hotspot and cell tower database cached on the iPhone,
ceases backing up this cache, and
deletes this cache entirely when Location Services is turned off.
One interesting piece of information from the new Q&A though is that Apple has hinted at a new traffic and mapping system that could be coming soon though:
8. What other location data is Apple collecting from the iPhone besides crowd-sourced Wi-Fi hotspot and cell tower data?
Apple is now collecting anonymous traffic data to build a crowd-sourced traffic database with the goal of providing iPhone users an improved traffic service in the next couple of years.
Various job adverts and company acquisitions over the last few years have indicated Apple is looking to move away from having Google supply iOS mapping data, and it seems likely Apple will move to provide its own mapping together with turn-by-turn navigation and traffic status.
Scouring the internet for mobile tech, news & tips!