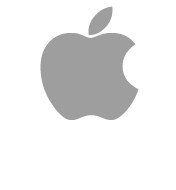 Five days ago we reported on the location tracking going on in iOS devices, and it has become a hot topic for the media (and a US Senator) over the last week, particularly when the Wall Street Journal reported this data was collected even when the location services option was switched off in iOS.
One MacRumors reader emailed Apple CEO Steve Jobs asking for clarification on the issue while hinting about a switch to Android if adequate explanations are not forthcoming. Jobs reportedly responded, turning the tables by claiming both that Apple does not track users and that Android does while referring to the information Steve about iOS shared in the media as "false".
Q: Steve,

Could you please explain the necessity of the passive location-tracking tool embedded in my iPhone? It's kind of unnerving knowing that my exact location is being recorded at all times. Maybe you could shed some light on this for me before I switch to a Droid. They don't track me.

A: Oh yes they do. We don't track anyone. The info circulating around is false.

Sent from my iPhone
A typically short response from Steve, without any detail or specific information to support his claim. Although it has been shown that Android also stores users locations, via developer Magnus Eriksson's 'Android location service data dumper', but this is only accessible on devices that have been rooted and opened up to installation of unsigned apps.
The debate will no doubt continue this week as the matter is continued to be scrutinized, and even South Korea are looking into the issue.
Scouring the internet for mobile tech, news & tips!