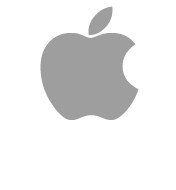 Apple have just made available the iOS4.3.3 update which fixes the 'bug' discovered last week by O'Reilly relating to the Location Tracking file discovered within the file system.
Apple at first ignored the issue, then Steve Jobs denied the issue in a typically curt email response, and finally Apple denied location tracking officially in a FAQ but admitted there was a bug allowing the non-location tracking to continue even when The Location Services option within the OS was toggles to Off. Hook your device up to iTunes now for the update.

This post was written by Rob Gordon, an IT geek, gadget lover and blogger. Rob has been using the internets since 1994 when the only streaming video was that coffee pot in Cambridge (rip)….
Follow Rob on Twitter – @robgordon – about.me/robgordonuk