Social Media 'Scientist' Dan Zarrella has posted the results of a study indicating that over a third of Facebook posts come from mobile devices. Using a random sample set of more than 70,000 Facebook public posts, Dan discovered that over 33% of status updates, videos, links and photos come from mobile devices such as phones or tablets. Interestingly, the most usage didn't come from the main Apps for each mobile OS, but from the mobile friendly site m.facebook.com. The iPhone and Android mobile clients are pretty much even, with the Blackberry client coming in third and Windows Phone 7 not significantly featuring.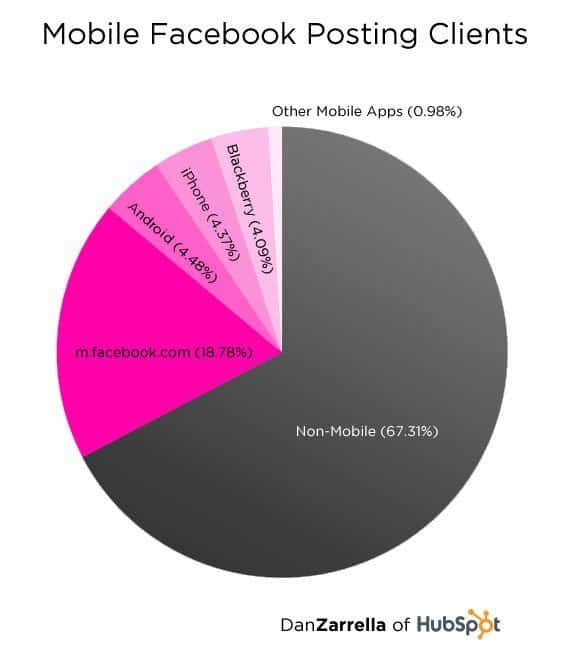 Source: DanZarrela.com
Lover of all things relating to Social Media, writer for TechontheGo.co.uk, and keen poker player.