MacRumours is reporting that Apple may well still be bringing Nuance speech recognition to iOS5. After the rumours of the purchase of Nuance back in early May many expected a demonstration of the speech recognition technology at the WWDC2011 demonstration of iOS5 features, but it was conspicuously absent, possibly because it wasn't yet fully implemented.
A couple of screenshots posted on Twitter by @ChronicWire reveals hidden Nuance preferences found in the latest internal iOS builds that confirms that Apple has been actively working on building in speech recognition into iOS.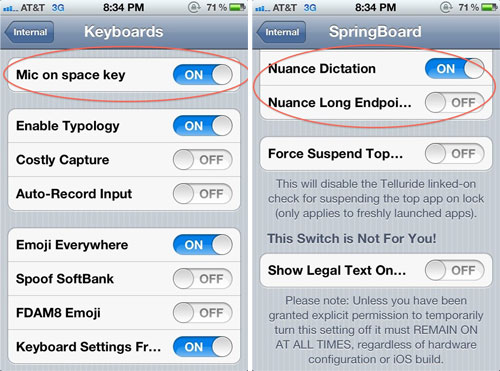 Comments by Robert Scoble seem to confirm that the technology was simply not ready to demo in time.

This post was written by Rob Gordon, an IT geek, gadget lover and blogger. Rob has been using the internets since 1994 when the only streaming video was that coffee pot in Cambridge (rip)….
Follow Rob on Twitter – @robgordon – about.me/robgordonuk