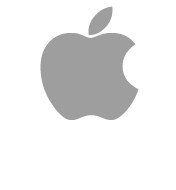 CNet reports that Apple has signed the last of the four major record labels to its iCloud service which will be officially announced, thanks to an unusual official confirmation last Tuesday by Apple, next week at WDC2011.
The agreement means Apple now has the rights to offer recordings from all of the major labels. In addition, Apple has reached agreements with some of the large music publishers, the sources said.
CNet reports that labels will get 58%, publishers 12%, while Apple retains 30% adding that music streaming won't be available at launch on Monday but will be offered "soon". Also initially Apple will only allow the storing of iTunes purchased music, but that they have plans to introduce music imported fro CD or purchased elsewhere "sometime in the future".
Macrumours.com also has a sneaky photo, à la Through the Keyhole, from the Moscone centre of the Apple stage being setup, and clearly has a large image of the new iCloud logo – shockingly a cloud.

This post was written by Rob Gordon, an IT geek, gadget lover and blogger. Rob has been using the internets since 1994 when the only streaming video was that coffee pot in Cambridge (rip)….
Follow Rob on Twitter – @robgordon – about.me/robgordonuk