Griffin Technology and Threadless launched 2 new iPhone4 cases today, both available via Apple stores and online.
There are two designs – "Swan Song" and "Snowfall" which were voted for from a range of user contributed designs via the Threadless crowd-sourcing system. The cases latch onto the iPhone protecting the rear and sides of the phone while adding less than 1mm to the overall size. Each case costs £24.99
The relationship between Griffin and Threadless brings together original designs from artists all over the world with well trusted Griffin protection. These two new designs are limited edition, making these cases the perfect choice to liven up your iPhone 4.

Swan Song was submitted by well established Threadless designer, Ross Zietz.  He has been a member of the online community for 5 years and has had over 800 designs made into tee-shirts. Snowfall was submitted by Cory Remjeske, a 26 year old with 18 Threadless creations to his name.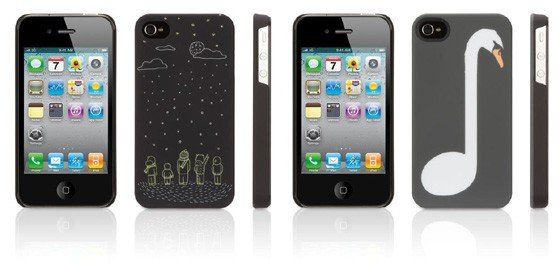 This post was written by Rob Gordon, an IT geek, gadget lover and blogger. Rob has been using the internets since 1994 when the only streaming video was that coffee pot in Cambridge (rip)….
Follow Rob on Twitter – @robgordon – about.me/robgordonuk