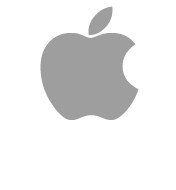 The Apple announcement at WWDC2011 is just around the corner now, and after unusual confirmation from Apple that OS X Lion, iOS5 and iCloud will be announced, my thoughts turn to what iCloud could and should offer.
With the details that Apple has signed Universal Music to iCloud as the last of the big 4 labels to get onboard, its clear that Apple will be setting up a service similar to Amazon's Cloud Drive where you purchase music from iTunes and have the ability to download it to your PC for local playback, but to also place it in your digital locker within your iCloud account and have it available to stream to authorised iOS devices.
Hopefully this service will be built into iOS5, similar to the way Home Sharing was enabled, rather than a specific iCloud App you need to install to access your cloud music. I'm also assuming that Apple will go back through your ITunes purchase history and add anything you've bought to your iCloud account. At the worst an updated iTunes should identify purchased music and have the tracks added in – please don't make us physically push the music back up! Apple have stated that non-iTunes-purchased music will eventually be allowed in too – I can see this being a harder sell with the labels but my own copies of tracks ripped from CDs should be allowed in the cloud nirvana too.
But I want more – cloud based streaming music is nice, but I don't have solid 3G 24/7 when I'm out and about so I can't wholly rely on streaming music – even if, say, a small percentage of recent tracks are cached. What I really want is my iTunes experience hosted virtually in the cloud with WiFi or 3G sync'ing as and when its updated, down to my devices. This will work well for music but I'm thinking particularly of Podcasts – which I listen to a lot – more in fact than music.
At the moment if I'm away from iTunes and I want to grab the latest edition of a podcast not on my device (a frequent issue with daily based podcasts like BOL etc.) I can go into iTunes Mobile and find the newest podcast and download it, (assuming its less than 10MB on 3G – please remove this restriction too) but meanwhile iTunes will also have downloaded a copy back on my PC. Worse still, when I next sync there will be two versions! One in my local Podcast subscription list, and a new second copy with a "Subscribe now" option!
If my iTunes details and preferences were up in iCloud it could grab the latest copies continually (or even just link to them) and then my remote sync would pull it down, keeping everything nicely in order. In addition this would allow more frequent sync'ing keeping your track counts and backups more up to date. If Apple also bring in remote iOS updating as some are rumouring, we could almost do away with the iTunes desktop client altogether – imagine that!

This post was written by Rob Gordon, an IT geek, gadget lover and blogger. Rob has been using the internets since 1994 when the only streaming video was that coffee pot in Cambridge (rip)….
Follow Rob on Twitter – @robgordon – about.me/robgordonuk