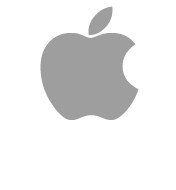 DigiTimes claims that Pegatron Technology has received orders for 15 million iPhone 5 devices from Apple and is set to start shipping in September 2011 according to 'upstream sources' that it has.
Due to its cooperation with Apple for iPhone 4, Pegatron, in 2010, significantly expanded its plants, human power and equipment aiming satisfy the orders for 10 million CDMA iPhone 4s; however, since the Apple's CDMA iPhone 4 sales were lower than expected in the first quarter of 2011, Pegatron shipped less than four million CDMA iPhone 4s, causing the company's utilization rate to drop to only 50% with its gross margin also drop to 1.8% in the quarter.

The sources pointed out that as the iPhone 5, which does not seem to have any major update from iPhone 4, is already set for shipment in September, they are already started supplying components to Pegatron with Pegatron's plants in Shanghai, China also recently started hiring for manpower.
This would suggest earlier rumours were right and the iPhone5 will only be a minor upgrade from the 4, with possibly only some internal hardware changes beyond the iOS5 OS upgrade.
Scouring the internet for mobile tech, news & tips!