The Blackberry Playbook is set to receive two key updates that it should have initially shipped with – BBM messenger and a native email client that is not dependent on being paired with a smartphone.
The Playbook, RIM's tablet offering, has done reasonably well in sales since its April launch, with around half a million reportedly shipped, but the lack of some basic standalone PIM functionality and small library of Apps has held up growth.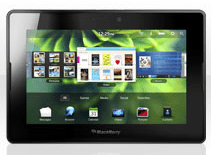 Bloomberg reports that there may also be an additional, later, update bringing Android Player which will allow the tablet to run Android Apps opening up a much wider catalogue of Apps – something the tablet has been sorely lacking. The news is attributed to 'three people familiar with the plan' which is hardly concrete, but the updates have been widely expected and are long overdue.
Scouring the internet for mobile tech, news & tips!