I loved the V-Moda Crossfade Headphones I got to review back in May and now to celebrate Tech on the Go being 1 year old (yes it only launched last August) I'm really excited to have a pair of the Nero Black ones to giveaway to one lucky reader.
These really are a quality set of headphones, check out my thoughts in the full review. The list price in the USA is $199.99 and searching around in the UK about the cheapest price I can find them for is just over £150 on Amazon.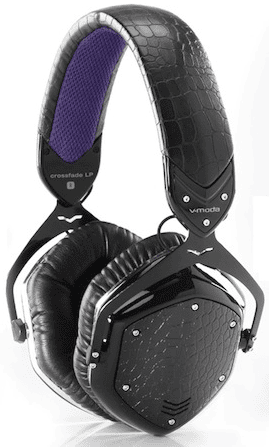 To enter the competition – do the following:
Follow @techonthego on Twitter (if you're not already – shame on you)
Like this post on Facebook (click above)
Send us a message on Twitter with the name of the first track you'd listen to on the headphones if you won them. Start the Tweet "the first track on my @VMODA headphones would be…" and then your answer – you should have about 80 characters left to play with!Something like:
@techonthego the first track on my @VMODA headphones would be Artic Monkeys You Look Good on the DanceFloor

Sorry – This competition is now closed.
The Rules
Closing Date is 6pm GMT Wednesday 24th August 2011
Only 1 prize is awarded. There is no cash alternative or substitute.
The winner is selected at random from all entries
To be successfully entered you must follow all instructions and call to actions
Sorry, but we can only ship to mainland UK addresses.

This post was written by Rob Gordon, an IT geek, gadget lover and blogger. Rob has been using the internets since 1994 when the only streaming video was that coffee pot in Cambridge (rip)….
Follow Rob on Twitter – @robgordon – about.me/robgordonuk