9to5mac.com has seemingly been provided with images of a new iPhone5 case, which gives some indications on the what the new hardware might look like.
Our new images are clear and there are appears to be a slight – not major – tear drop in the design. The case goes thick to thin from top to bottom. In addition, the sources who provided us with these two new cases have shared some dimensions. According to them, the case is 5 inches tall and 2.8 inches wide. These are tight cases so the iPhone 5 dimensions should only be a few millimeters smaller than those numbers. For comparison, the iPhone 4 is 4.5 inches tall and 2.31 inches wide.
As with all purported accessories, there's no telling if its genuine or not, so but this does gel with rumours we've heard previously of a new iPhone5 design that is thinner and lighter.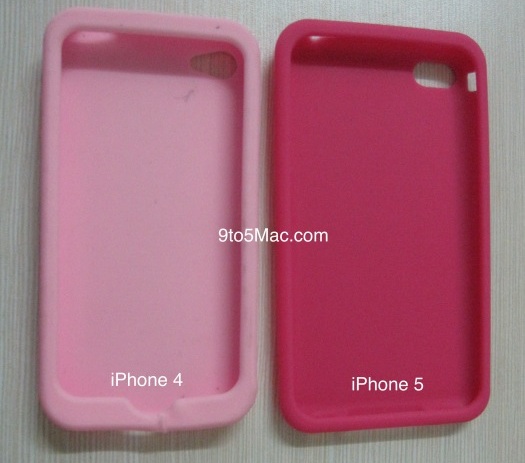 This post was written by Rob Gordon, an IT geek, gadget lover and blogger. Rob has been using the internets since 1994 when the only streaming video was that coffee pot in Cambridge (rip)….
Follow Rob on Twitter – @robgordon – about.me/robgordonuk