Napster and Carphone Warehouse have struck a deal that allows all Carphone Warehouse customers who purchase a monthly contract, or prepaid iPhone or Android handset in August will be entitled to up to three months free access to Napster Unlimited plus Mobile.The offer is valid for purchases online at carphonewarehouse.com and in-store at any of the CPW retail locations across the UK.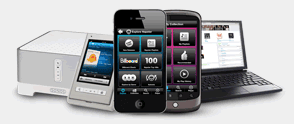 The new mobile service, which is normally available via subscription for £10 a month, allows users to enjoy the Napster service on the move. This includes unlimited streaming from the Napster catalogue (of over 17 million tracks) and like Spotify the ability to save music for offline play when there is no internet connection available. You  can also access Napster on the web from any computer, and on compatible home audio devices such as Sonos and Logitech, to manage and update your playlists which wil then automatically sync across to your connected devices.
Thorsten Schliesche, Napster's Vice President Sales and Marketing Europe, said:
Working with The Carphone Warehouse enables us to reward new mobile subscribers with access to one of the biggest music catalogues available all for free. In delivering this offer we are now able to break down the barriers to entry and open up a world of music to new users.

This is a great opportunity for us to showcase our new mobile app and continue to expand on our promise to deliver truly unlimited mobile music in an accessible and entertaining package. Enjoying three months of free unlimited access to such an incredible amount of music is an excellent chance to open your handsets to a new and inspiring mobile musical experience.
Lover of all things relating to Social Media, writer for TechontheGo.co.uk, and keen poker player.