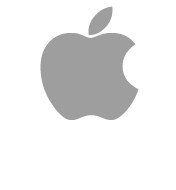 iOS5 Beta builds have been distributed for some time now, currently on Beta 7, its generally expected that we're approaching the final build status now. We've taken a look at a few of the key features like the Notifications Screen and the new Camera Functionality however according to 9to5mac.com there may be a few surprises yet in store as they claim that there is a newer build that has been sent to the carriers, not yet released to developers, that has some previously unreported features.
Nuance voice recognition has long been speculated on, strengthened by a leaked screenshot of the microphone button on the keyboard to activate speech recognition, and according to a source this feature is available in the build the carriers have right now.
Secondly, Facetime over 3G connections is now active and being tested as a 'high priority' although depending on how the testing goes if it doesn't meet Apple's high standards for consumer experience (i.e. it sucks too much bandwidth for the networks to support) it might well be pulled – hence why it is in private (non developer) testing.

This post was written by Rob Gordon, an IT geek, gadget lover and blogger. Rob has been using the internets since 1994 when the only streaming video was that coffee pot in Cambridge (rip)….
Follow Rob on Twitter – @robgordon – about.me/robgordonuk