Griffin Technology have launched the iTrip DualConnect which combines FM transmitter technology with a charger for iPhone or iPod and a separate AUX Cable so that you have the option to listen to any other MP3 player or smartphone through the car stereo as well.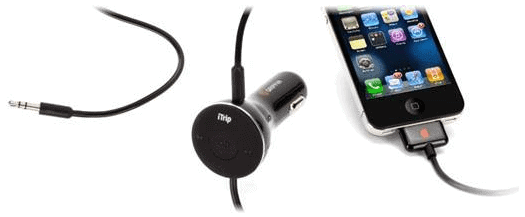 You can control the iTrip on iPod and iPhone from your Multi-Touch display; using the free iTrip Controller App. And Griffin have made the setup straight forward by simply pressing the SmartScan button, then tune your car radio to the radio frequency that SmartScan finds for you.
For car stereos that feature an auxiliary audio port, iTrip DualConnect provides an AUX jack that gives you the choice of using the iTrip's FM transmitter to send the music wirelessly to your car radio or connecting your iPhone or iPod directly to your car stereo's AUX-in jack.
The iTrip DualConnect is available this month from Apple for £39.99
Scouring the internet for mobile tech, news & tips!