Orange is partnering with music streaming brand Deezer to launch Deezer Mobile which will be exclusively available to Orange pay monthly customers. Deezer already has 20 million users worldwide and is hoping to become the number one destination for UK music fans and the partnership with Orange will allow customers in the UK to stream up to 13 million tracks on their phones as part of their tariff.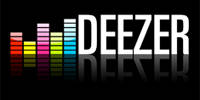 Orange mobile customers will be able to get an exclusive mobile only package, Deezer Mobile, included as part of their tariff which means they can stream up to 13 million tracks from all major labels without the interruption of advertisements, as well as the ability to download music and play it offline in a similar fashion to Spotify. The lack of a PC/desktop client won't be too much of an issue as most Spotify subscribers use the service on their phones, and the prevalence of music docks in the home and Apple's AirPlay service means the phone is fast becoming even the home music device of choice.

This post was written by Rob Gordon, an IT geek, gadget lover and blogger. Rob has been using the internets since 1994 when the only streaming video was that coffee pot in Cambridge (rip)….
Follow Rob on Twitter – @robgordon – about.me/robgordonuk