There has been much talk about iPhone4S battery life issues, many people experiencing dramatic battery drain without corresponding use. Apple have finally admitted there is an issue and have released iOS5.01 Beta in the hopes of solving it.
A small number of customers have reported lower than expected battery life on iOS 5 devices. We have found a few bugs that are affecting battery life and we will release a software update to address those in a few weeks.
The new beta also brings multi-tasking gestures to the iPad 1 – something previously only available on the 2.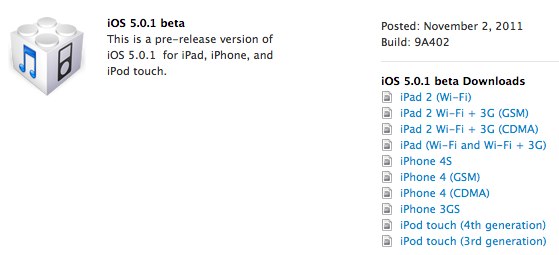 iOS 5.0.1 beta contains improvements and other bug fixes including:
Fixes bugs affecting battery life
Adds Multitasking Gestures for original iPad
Resolves bugs with Documents in the Cloud
Improves voice recognition for Australian users using dictation
Contains security improvements
Scouring the internet for mobile tech, news & tips!