As rumoured last week, T-Mobile have today confirmed they are introducing their truly unlimited Full Monty plan from February 1st.
They have confirmed the tariff will give you unlimited texts, mobile data, and T-Mobile calls, with 2000 minutes to other networks, all for a fixed £36/month over 24 months.
Still no details on what phones will actually be available on this tariff.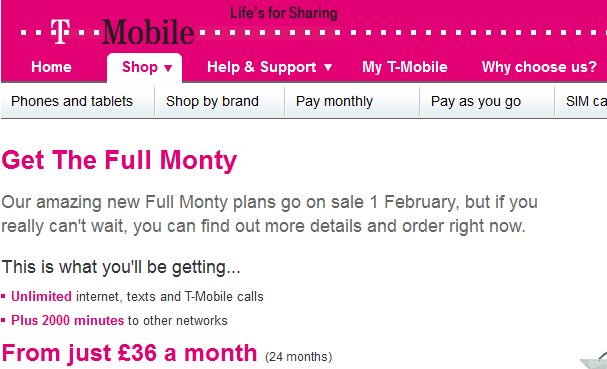 Scouring the internet for mobile tech, news & tips!