Rumours have been floating around after a tweet this morning from the T-Mobile Twitter account (since deleted) that the recently announced Full Monty unlimited tariff would be speed capped at 1MB/sec download.
Looks like that first tweet was in error, or T-Mobile have a change of heart after the Twitter backlash, but they have just confirmed that the Full monty plan will not be data speed capped in any way.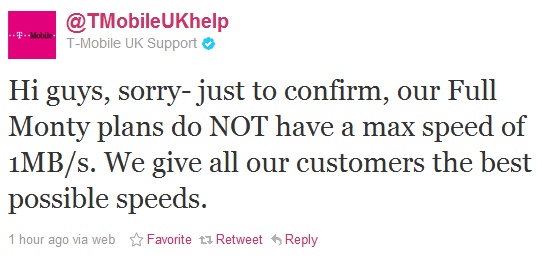 This post was written by Rob Gordon, an IT geek, gadget lover and blogger. Rob has been using the internets since 1994 when the only streaming video was that coffee pot in Cambridge (rip)….
Follow Rob on Twitter – @robgordon – about.me/robgordonuk