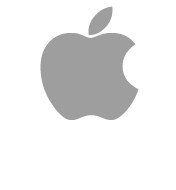 Considering that Apple took two and a half years to tally up 10 billion App Store downloads, with this figure exponentially increasing over the next six months upping the total to 15 billion and now, eight months on, Apple have hit the 25 billion mark.
If you'd like a goofy statistic that illustrates the intensity of these figures, try this:
If you took the number of apps downloaded on iPads, iPhones and other iOS devices combined over the eight months between July of last year (when Apple reached 15 billion) to the present mark of 25 billion, it would average out at 40 million downloads… a day.
Apple's impressive download figures, which smite Android's December milestone of 10 billion, was recently announced by Apple by way of a modest splash page on their main site.
Beginning on July 10th 2008 as part of an update to iTunes, the app craze quickly took hold after the reveal of a Software Development Kit (SDK) for the iPhone OS, announced at the iPhone Software Roadmap event, held in March of the same year.
Within the first four days of the SDK's availability it was downloaded more than 100,000 times, with developers creating more than 800 apps for the July launch. There are now over 550,000 apps in Apple's App Store, brought to users by around 250,000 developers. Apple has currently sold more than 300 million devices running on the iOS.
Apple's senior vice president of Internet Software and Services, Eddie Cue, added in correspondence with the announcement:
"We'd like to thank our customers and developers for helping us achieve this historic milestone of 25 billion apps downloaded, when we launched the App Store less than four years ago, we never imagined that mobile apps would become the phenomenon they have, or that developers would create such an incredible selection of apps for iOS users."
Source: Wired