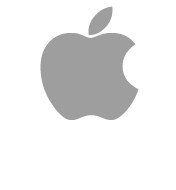 Tim Cook, the chief executive of the Apple Corporation has stated that he hopes that the company can use the iPhone as the model for its Mac computers, in the wake of the release of the latest update of Apple's operating system, OS X, on the 16th of January. This latest version of the OS X operating system is called Mountain Lion and is the ninth version to be released so far, but more to the point it demonstrates clear indications that the company wants to recapture the success of the mobile devices they produce – particularly the massively popular iPhone – within its range of laptops and desktops.
The Mountain Lion operating system has already been handed over to developers and it incorporates a number of features which have been available to iPhone users, enabling Mac users to benefit from them as well – including Game Centre, messaging and Notification Centre, further offering indications of the tie-in between Apple computers and mobile devices that Cook has indicated the desire for; a desire he made clear during a recent Wall Street Journal interview, where he stated that the public "are in love with a lot of the apps and functionality" provided by the iPhone, before adding that "anywhere where that makes sense, we are going to move that over to Mac."
The number of Mac computers sold by Apple during the final quarter of 2011 reached a new record of 5.2 million, an increase of 26 percent on the number sold during the last quarter of 2010. However only 5.4 percent of all worldwide shipments of personal computers were of Macs – something which stands in contrast with the global iPhone situation; figures released for the final quarter of last year showing that the iPhone had risen to become the biggest selling Smartphone, overtaking the sales of Smartphones produced by competitors such as Samsung.
For more information on the iPhone and to see other great mobile phone deals visit our friends at dialaphone.co.uk
Scouring the internet for mobile tech, news & tips!