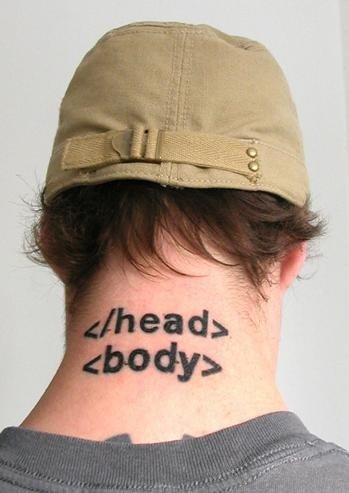 HTML5 is the renowned talk of the town and the wonder it has created in the last two years has made it very popular even among the most celebrated brands of the world like Google and Apple Inc. The greatest thing to adore is that it supports all the major browsers in the world. The unparalleled potential of HTML5 has contributed greatly to the birth of numerous websites that are successful with its rich and interactive user-experiences. While HTML5 astonishes its users worldwide with its exuberant performance, everyone will be fervent in knowing the top 5 trends in HTML5 in the year 2012.
Undoubtedly 2012 is a welcoming year for HTML5 and it would experience a rising trend. Few expert mobile analysts even predict that about 50-60% of mobile applications will be written in HTML5 by the end of this year. Its rapid functions, smoothness and highly responsive designs will make HTML5 ready for action at a faster pace. This prominent language has completely changed the approach of developers towards the web world. The most predominant trends in HTML5 in 2012 are:
1. The revolutionized world of games: Game developers are enjoying their days with the advent of HTML5 for development of numerous games. As we all know gaming apps rank higher and is the all-time demand of the busy populace. People are expecting something new every day especially when it comes to gaming apps, they look for a variety and many more interesting games to wipe away their worries. The gaming world has been revolutionized to a greater extent with HTML5 and its outstanding functionalities. Many game developers are toiling to create the HTML5 versions of their publication library. The main reason behind it is HTML5 makes gaming apps much more interactive and involves the user with its rich and attractive presence. It aids in hassle-free integration of multimedia and graphical substance to web with the use of any third party plug-ins or flash.
Game developers are also benefitting by taking HTML5 as a platform and avoiding the 30% claim of Apple Inc. in the in-app purchases and the App Store for paid games. With the power of HTML5, game developers are setting the trend for the imminent technology of innovation.
2. Offline Magic: HTML5 can be your ready redeemer in 2012 with its offline caching magic. Yes, the breathtaking fact is that your app can work even when you are offline. This fashion is spreading slowly and is expected to be positioned on an extensive area. The popular app Kindle Cloud Reader from Amazon catches and remembers the whole thing in the users Kindle library even when the user is not connected to the internet. This app works well in iOS 4+, Chrome 11+, Firefox 6+ and Safari 5+. Many experts think of implementing this superior functionality across all the platforms and at present Mozilla play a role in all the trends in HTML5 development.
3. Web Sockets: It is a bidirectional communication web technology for the next-generation. It functions over a single TCP (Transmission Control Protocol) and is reflected through a JavaScript interface in HTML5 compatible browsers. It can also be used through server or any other client applications. This socket connection with the web server facilitates you to receive data from the server to the browser and send data from the browser to the server by using the onmessage event handler and send method calling functions respectively. This socket enables high level interaction between a browser and a website. As it is a bidirectional communication technology, it facilitates enduring conversation, designing real-time games and live content.
4.Enabled access to devices: This is an excellent innovation in
HTML5 that smooth the progress of bringing web apps to mobile without taking any kind of additional aid like PhoneGap-style wrapping etc. This function has unlocked facets like the phone's read state, accelerometer and much more, enabling the game developers to put together these aspects into their games successfully. This is a tremendous beginning to the much more adventurous world of games with improved cloud integration, interactive games and superior gaming modes.
5. Mobile web first: This trend was the hottest among all the other trends in 2011 and due to its significance it continues in 2012 as well. This trend has washed away the development society as the modern gadgets are focusing on increasing the usage of data in the forthcoming years. Many remarkable mobile web apps are created with HTML5 and among which gaming apps lead the show.
Apart from these top five trends, there are many other trends including responsive design, dealing with screen sizes, tools for developers, new-fangled standards etc. All these attributes score higher as HTML5 bestows a magic on the developers allowing them to create exceptional apps and websites with rich, interactive, user-friendly, picture perfect movies, amazing music and highly compatible applications. It puts an end to the tiring work of developing applications for each and every operating system say once for Apple, once for Windows, once for Android, once for BlackBerry and much more. With this magical wand named HTML5 all that the developers need to do is to put their full potential in creating a single application and use it across all the platforms. Sounds great right!
Guest Author: Alfred
Alfred is a Technical Lead at Dot Com Infoway, a Software development, Internet Marketing, Web development and Mobile App Development Company including HTML5 iPhone App Developers . He has an extensive background as a tech blog writer.
Alfred Smith is a passion blogger who loves to review iPhone, iPad and Android apps. This tech boy keeps up-to-date on Apple, Facebook. Google & Microsoft.