A few years back, iOS was the only happening platform around. People cared only about the latest trend in the iOS market; however, with the advent of Google's Android, the mobile application development technology market is in roars!
Android's market share increase has been extraordinary, and it simply cannot be overlooked anymore. There are above 200 million Android users in the world—almost twofold of the number of iOS users. The number of Android app developers in London as well is increasing by leaps and bounds. For businesses, reaching the Android crowds is by far a very profitable investment.
Because of the fact that Android is relatively a new platform, sometimes it appears to be slightly challenging. Blogs and media are bombarded with articles about Android disintegration and malware. However, Android is extremely flexible. It somehow looks daunting, but once you have an acquaintance with it, it will become the platform of your choice. Following are a few things to keep in mind while working with the Android platform:
Make the App Scalable
The most important thing while making an app for the Android platform is to ensure that the app is scalable. The framework offers tools to help developers solve the problem. But, like in everything else, a tool would work perfectly only if used in the correct way.
An iOS app is designed and constructed by inserting pixels at the appropriate coordinates till the time that the UI looks perfect. But the story is different with Android. Android designers must carefully mediate on the scalability of each of the components and the interlaced relationships between the components. Thereby, the fundamentals of android application development are much in sync with that of Web App design, rather than the iOS app designs.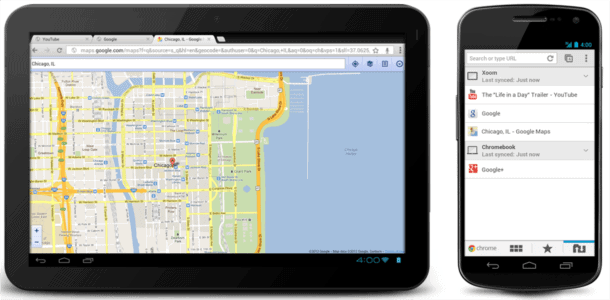 Ensure that your app looks and feels like Android
Evenness and regularity with other apps on the same platform is more significant for an app's look and feel than uniformity with the same developer's apps on other platforms. If it is one platform, its apps should "look" like they are in harmony. This generates trust in the user and helps in developing a particular "feel" towards the platform. If you make an app that looks and feels like an application from another platform, you will inevitably disappoint the users.
Do not forget to integrate your app with other Apps
The Android platform offers a powerful contrivance for apps to encompass each other's functionality. This contrivance is called "intents." Apps can subscribe to collect and present intents. When an app registers to receive intents, it must inform the system what kind of intents it can handle. Say for example, if you upload into the system that your app can show pictures or open web page URLs, every time there is another app that launches intent to view an image or open a web page, it will immediately get you on the options list to choose. If he chooses your app then it can complete its action through your application.
Quality Control
With the number of devices on board, testing of an Android App is manifold more difficult than testing an iOS app. This is probably one problem area of the fragmentation. This means that testing on one or two devices will not suffice. One must test on an assortment of screen sizes, android versions and densities.
App Distribution
Once your app is verified and prepared, you need to make it accessible for the users. Now, you will have to decide, how you are going to do this. There are multiple ways in which you can make your app reach the users. You can notice that there will be very few android applications that are limited to one app store. Although, Google Play is the preferred app store because it is easily accessible and has built-in links within the android phones.
Conclusion
With a little careful analysis of the Android as a platform and good planning one can easily make high quality, scalable and functional android apps. However, a less informed approach which involves cloning a design from a different platform, only makes way for an android app disaster. Use the right designing approach and employ Android's tools correctly to make the best Android apps that people will love! Put in a little effort and see how easily you can reap its benefits!
About Author :-  Jack is a highly skilled Professional Android developers in london, who has researched greatly in the field of trends in the Custom Mobile app development. He is currently assisting VITEB as a resource. To know more please visit www.viteb.co.uk