EE have sent out an email confirming that their 4G network will launch in the UK on October 30th.
They include 3 phones that will support the 4G network, notably the iPhone5 is missing.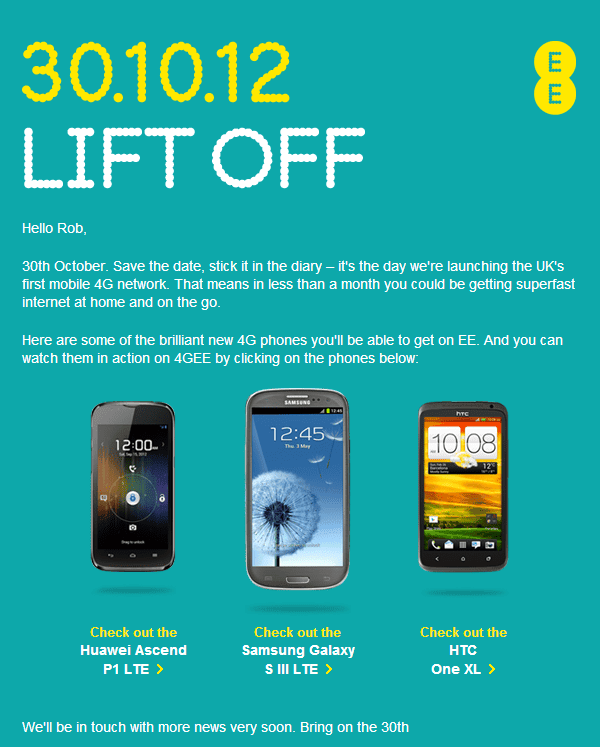 Moving to EE for their 4G network will require signing up for a new plan/commitment, and there are no details yet if people part-way through a contract on Orange or T-Mobile will be able to roll this across to a new plan with EE, or at what cost.
EE will launch 4G in the following cities:
BIRMINGHAM
LEEDS
BRISTOL
LIVERPOOL
CARDIFF
LONDON
EDINBURGH
MANCHESTER
SHEFFIELD
With the addition of Belfast, Derby, Hull, Nottingham, Newcastle, and Southampton by the end of 2012.

This post was written by Rob Gordon, an IT geek, gadget lover and blogger. Rob has been using the internets since 1994 when the only streaming video was that coffee pot in Cambridge (rip)….
Follow Rob on Twitter – @robgordon – about.me/robgordonuk