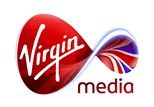 Virgin Media today unveiled SmartCall, the UK's first WiFi calling service that allows customers to use the unlimited calls from their home phone talk plan on their smartphone – whether at home, at a friend's, or even abroad.
The App allows you to use your Virgin Media home telephone number and inclusive minutes to make calls from your iPhone or Android handset whilst away but connected to WiFi.
A recent OfCom study showed that 29% of people use a landline to contact friends and family at least once a day yet 47% of people use their mobile – so the SmartApp can help combine these two activities.
Virgin Media is also introducing a new talk plan which, for the first time in the UK, will include unlimited calls to all UK mobiles. Combined with SmartCall, the new plan will help customers make considerable savings and get even greater value from their phones.
Graeme Oxby, Virgin Media's executive director of mobile and home phone, said:
SmartCall will stretch the home telephone cord all the way to wherever you might be, whether in a coffee shop in Cornwall or on a beach in Bali. All you need is a home phone from us, a smartphone and a WiFi connection. This groundbreaking service will give customers even more fantastic value from their phones and is also another example of how technology can make our lives easier. Virgin Media is best placed to provide the greatest value converged telephone services as the distinction between staying connected in and out of the home blurs and as we look for more ways to give our customers more.
I do marketing and tech things. Despite my profile picture, I don't live my life in Instagram