Vodafone have dropped the prices on selected PAYG handsets on their online shop.
Highlights include the Samsung Galaxy SIII handset, down to £399 (was £499), the Sony Xperia Miro down to £100 (was £130) and the BlackBerry Bold 9900 down to £370 (was £420).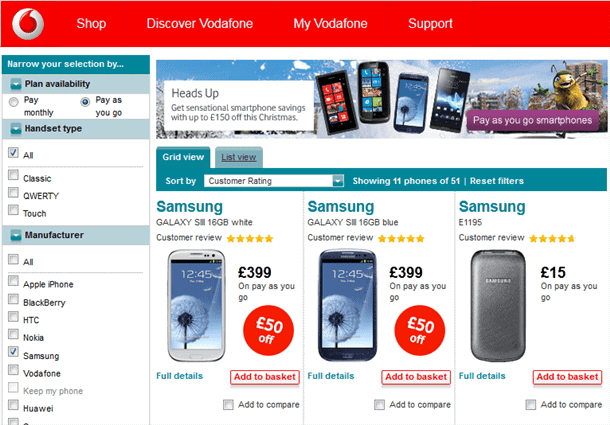 >> View the full range at the Vodafone Online Shop here.
Scouring the internet for mobile tech, news & tips!