USB Power Adapters. They are now ubiquitous, with virtually every device you buy being charged by one. There are so many out there, O2 is trialling a scheme where it doesn't include them with certain handsets to save money, packaging and waste.
But there has been no innovation with them, they are all still largely bulky, three pronged (here in the UK) adapters taking up drawer and bag space.
Made in Mind has come up with something different though. A joint project between Min-Kyu Choi and Matthew Judkins one of their first products out the door is the Mu USB Adapter.
The Mu USB Adapter (Mu is Greek for small) is a neat idea based on an original concept video from 2 years ago. It tweaks the form factor of the traditional UK 3prong plug to make it "collapsible", allowing it to take up mush less room in its closed position.
Out of the box, the Mu is completely flat, measuring 56mm W (60mm with the small earth pin protrusion) x 56mm L x 14mm D and made of smooth durable plastic.
The sides however open up to reveal the plug tips, which you then rotate through 90 degrees to form a traditional UK plug that will go into any socket.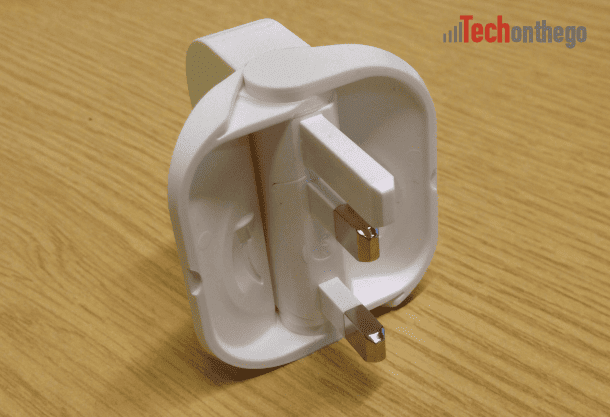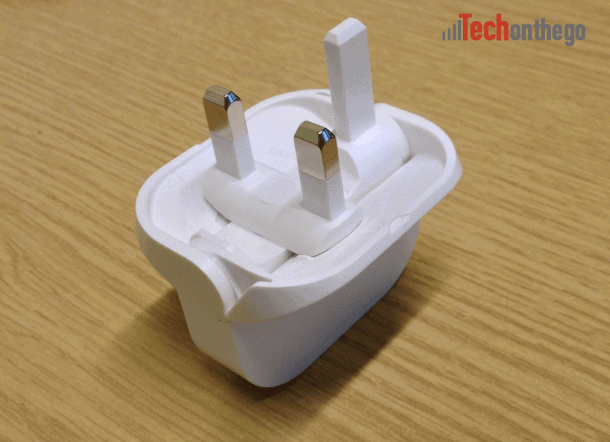 Then on the back, there is a single USB socket which will accept any traditional USB charging lead. Its a shame the longer earth pin couldn't be contained within the overall form factor of the Mu, it spoils the otherwise impressive minimalist design, however its a tiny inconsistency in an otherwise great product.
The Mu accepts an input voltage of AC100-240v meaning it will work fine abroad, and outputs DC5v at 1Amp. This means it will charge pretty much all devices, with the iPad Retina being the only obvious thing it won't be able to power as this requires 2.5Amps.
The Mu is a great gadget for tech lovers, and a genuine improvement and space saver for anyone carries a bulky adapter around with them.
>> Buy The Mu online
Check out the video interview with Mu creators Min-Kyu Choi and Matthew Judkins after the break where they discuss the journey from the concept video to the production device.

This post was written by Rob Gordon, an IT geek, gadget lover and blogger. Rob has been using the internets since 1994 when the only streaming video was that coffee pot in Cambridge (rip)….
Follow Rob on Twitter – @robgordon – about.me/robgordonuk