This week, we all learned that the once-mighty HMV had fallen into administration. Many people of a certain age (myself included) were saddened by this news, as we can all fondly remember spending much of our youth browsing the many CDs in the "Rock & Pop" section of our local store (Guildford… if you must know).
But we shouldn't be too upset, as we've all contributed to HMV's downfall. For instance, when was the last time you bought a CD, DVD, or video game in a high-street shop? And why would you, as you can buy all of those things for a better price online (and have it delivered to your door). Or (if you're a bit impatient like me), you can even use one of the many digital distribution services, such as Steam, Spotify, and Netflix, to enjoy your media.
So what does this have to do with Sony?
Well… Sony is also in a bit of a predicament at the moment. I mean, the previously all-powerful Japanese electronics giant, and the creator of the celebrated Walkman and Playstation brands, is seriously suffering from a prolonged period of stagnation.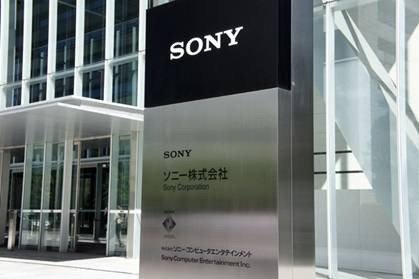 Source: http://www.cnet.com.au/sony-launches-balanced-armature-headphones-339323075.htm
 
Last year, the true extent of Sony's troubles was fully revealed. Not only did Sony announce that they were expecting a yearly loss of $6.4 billion, but in an unprecedented move, the company was forced to shed nearly 10,000 jobs. And there was little respite for Sony on the stock market too, as their average share price in April fell to 1,444 Yen ($17.83), which was approximately 25% of the value that they had a decade ago.
As a result, notable credit rating agency Fitch Ratings downgraded Sony's shares to "junk" in November last year.
It is little wonder then that many commentators (and with some justification) lined up to write obituaries for the fallen giant, including Hiroko Tabuchi of the New York Times. In a scathing article, Tabuchi suggested that "the tech parade [had] passed Sony by", and was particularly critical of Sony's "astonishing lack of ideas".
However, according to Tabuchi, Sony's biggest mistake was that it did not adapt to the many changes in the tech industry over the past 20 years. This meant that they were unfashionably late to the flat panel TV and digital music markets, and initially underestimated the importance of digitisation, the shift towards software, and the Internet.
So much like HMV, Sony had failed to adapt and meet the needs of their changing consumer-base. And make no mistake, if Sony don't respond to these challenges, they may even follow HMV into administration.
Was CES 2013 a Watershed Moment for Sony?
But there is a glimmer of light at the end of the tunnel for Sony, particularly if their strong showing at CES 2013 is anything to go by.
This is because one of the stars of the Las Vegas convention was undoubtedly the The Xperia Z. This latest iteration of the Xperia model finally showed that Sony is capable of creating a rival to the top Android Smartphones, such as the Galaxy S3 and the Nexus 4.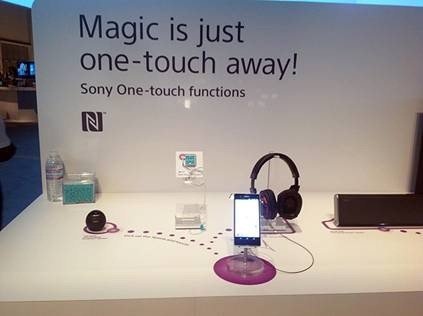 Source:
In short, the Xperia Z is the most powerful Sony Smartphone to date, with a pin-sharp screen that comes with over 400 PPI. And for those who enjoy swimming with their phones, the Xperia Z is also completely waterproof(check out this video for proof)!
The only real disappointment with Sony's latest Smarphone is that it runs Android Jelly Bean 4.1 as opposed to the latest 4.2 version. But that's just nitpicking when the Xperia Z does so much right.
We were even pleasantly surprised by pretty awesome looking Sony Smartwatch, which allows you to download apps on your Xperia Smartphone and use them to interact with your device via Bluetooth.
Sony was also very keen to push 4K TVs at this year's CES, and came to the convention showcasing a rather snazzy-looking 56-inch OLED set. Not only does this "Ultra-HD" TV boast an impressive number of pixels (3,840 x 2,160), but it enables rapid video image response time and richly produced colours even at wide viewing angles. In addition, Sony wanted to stress that 4K televisions are capable of upscaling current TV broadcasts, despite the fact that 4K specific programmes aren't currently available.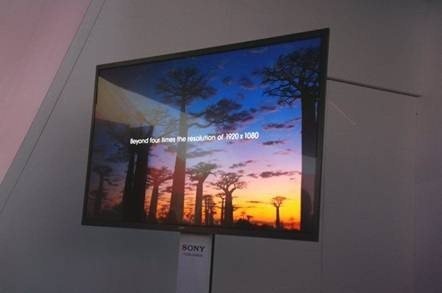 Source:http://www.sonyrumors.net/2013/01/09/sony-4k-oled-keynote-debacle-explained-caused-by-microsoft/
 
Although it may be a fair few years until 4K TVs reach a mass market price point, it seems as though Sony will be joining the "4K revolution" fashionably early this time around.
A Good Year?
A positive CES may hopefully lead to a positive year for Sony. And after a fairly traumatic 2012, it seems as though the Japanese company has really tried to make amends in Las Vegas.
This was particularly evident during the Sony official press conference, when the company revealed that they had taken their eye off the ball. "We used to make people say 'wow' all the time," Sony openly admitted.
"Our unique combination of artists and engineers set out to create a surprise everyday. We forgot the power of that for a while."
This honest appraisal is not only refreshing, but it reveals that Sony realised that they have lost ground to their competitors. With any luck this means that Sony will be on top of their collective game this year, and with a great range of televisions, cameras, camcorders, and mobile phones on show at CES, I'm inclined to believe that they may be back on track.
Oh… and did I mention that the Playstation 4 will probably be released this year. Be sure to look out for an announcement in April!
What did you think of Sony at CES this year? Do you think that it may help to reverse their fortunes? Share your thoughts in the comments below…
Scouring the internet for mobile tech, news & tips!