January 30th, 2013 is going to be an important day for Research In Motion (RIM). It is the day when the eagerly awaited Blackberry 10 platform (BB10) is going to be launched. RIM hopes that this will put behind the difficulties of the past few years. RIM, once a major player, has seen a decline in recent years but is still popular among certain segments and markets. With the new platform, RIM would want to regain some of the lost ground and is betting heavily on the new releases. Given the enormity of the moment, RIM is leaving no stone unturned to make this release a success. BB10 includes a new operating system and a fresh line of phones and, thanks to its marketing efforts, RIM has been able to generate enough buzz and anticipation already.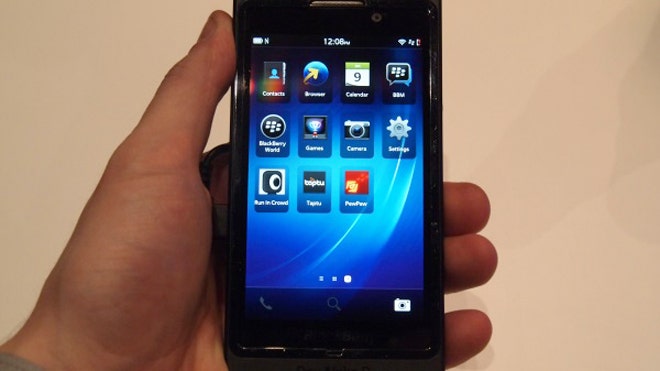 RIM has been building the momentum for some time now. There has been consistent media coverage with RIM releasing a steady stream of news stories and reviews to keep the buzz alive. Since December, more than 1000 registered customers have been using the Blackberry 10 Ready program. More than 1600 North American businesses have registered for the Blackberry 10 training program for the BB 10 handsets and its applications. Signed up customers include law firms, Fortune 500 companies, universities and government agencies. The training program is intended to familiarize users with the new OS, tools, resources and special offers so that they will be ready when the handsets hit the markets later this month. However, particularly impressive has been their social media marketing campaign. Blackberry's Facebook page has more than 20 million fans now and it is using that platform very effectively. The page is constantly engaging the fans by posting all the latest information about their offers and features.
RIM has also been organizing port-a-thon events where developers can submit their apps to the Blackberry World online store. The first such event saw over 15000 app submissions and the final event drew more than 19,000 app submissions. RIM has incentivised app submissions by offering $100 for every app submitted. More rewards are in store for multiple submissions. Those who submit more than 5 apps will be rewarded with a Blackberry 10 Dev Alpha device. Also, developers have a chance to earn $10,000 as long as the submitted app generates minimum revenue of $1000. The new BB 10 platform will launch with 70,000 apps. This could be a costly strategy but it is one the company is betting on and comes with the realization of the importance of apps to a new OS.
According to RIM, on the day of the launch of BB 10, two new headsets will be released and four more will follow by the end of the year. With a range of price points, the phone sets are expected to target various segments of the market. The two phones to be released on January 30 are – a touch screen device and Qwerty keyboard phone. These will be unveiled at events that will take place simultaneously in a number of countries across the world and the phones will be available by the end of February.
Image via: Foxnews.com