Remember when we told you about the upcoming Sony Xperia T2 Ultra and Xperia E1 a few days ago? Well, Sony didn't stay mum on pricing and availability for long as we've learned today that both devices will be coming to the UK sooner than you might think.
As with all good leaks, the tipster is anonymous, but the folks over at 3g.co.uk have learned that both devices will be headed to the UK this spring. First up is the diminutive device known as the Sony Xperia E1 which is set to make its debut in March. No price has been set for the 4-inch smartphone that's geared towards music, but most people expect it to come in at around £120-140 based on what it's priced at in other markets.
As for the 6-inch Xperia T2 Ultra, you can expect to pick one of those up in April. Pricing is undetermined on that one as well, but it's said to cost less than £330.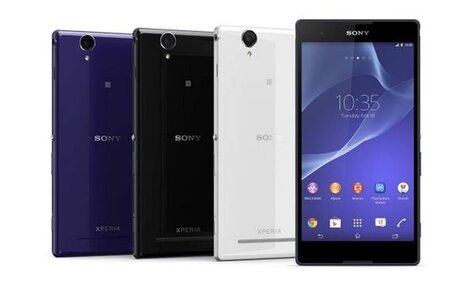 Sony is known for putting out some of the slickest products around, and as the saying goes, you get what you pay for. With Sony, that generally means you'll get a sexy and expensive high-end device, but that's not the case this time around as it looks like Sony has decided to test the international waters with their new mid-range devices. Price is definitely going to bea determining factor on how well these do outside of Iemerging markets, we'll keep you in the loop as we learn more.
Via – 3g.co.uk
Adam is a tech aficionado that enjoys gadgets, Game of Thrones, and all things Android.