We've reviewed a couple of Plantronics bluetooth headsets here on Tech on the Go before, both the M165 bluetooth headset and the M55 bluetooth headset, but both are mono audio units, so its about time we tried out a stereo pair.
The Backbeat Go bluetooth wireless stereo headphones are a great option for people who want a better audio experience on the go, without compromising on the flexibility of a cord-free solution that also works with your phone for calls.
The Backbeat Go headphones are barely bigger than a pair of regular in-ear headphones, and its hard to see where or how they've fitted in a battery at all! Despite this they have an estimated 4.5hours of listening/talk time, which for stereo headphones in impressive. Standby time is quoted at 10 days.
The headphones fit nicely in your ear, and you can either run the connecting lead behind your neck or let it hang down below your chin. Either way the inline remote is easy to find and operate.
They're extremely light at just 13 grams and are available in either black or white.
Unlike the mono headsets we reviewed above, the Backbeat Go support full music controls, so you can play/pause and skip via the inline remote control. If I had to find fault the play/pause button which is the raised bump in the middle could be a little easier to 'locate' by touch, but you get used to it.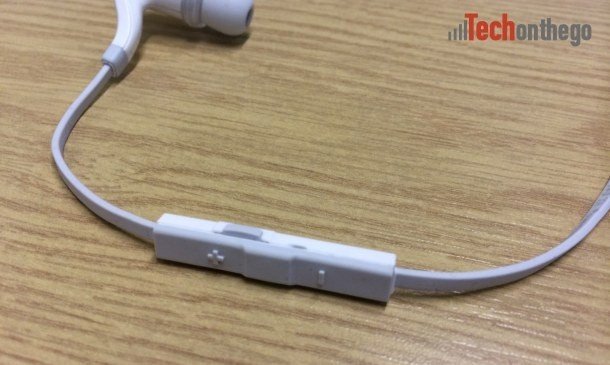 The headphones charge via a micro-USB connector on the right unit, discreetly concealed behind a rubber 'flap' – again its barely noticeable and the design is excellent.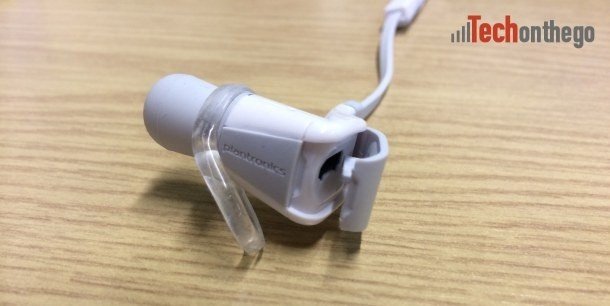 When charging the status indicator light glows red.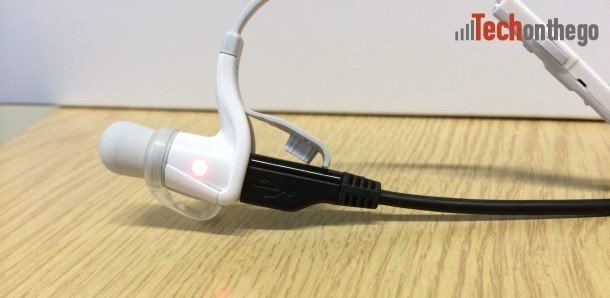 Included in the box is a USB to micro-USB charging lead, with a clever pass-through design so you can plug another USB lead/device into the charger – especially useful for tablets or laptops that might only have one USB port.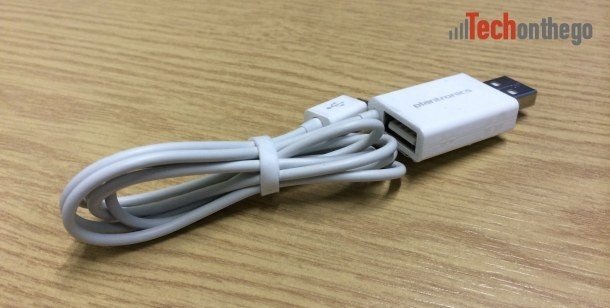 Also included is a rang of rubber ear plugs giving you the option to use small, medium, or large tips on the headphones to provide the best comfort for your ears. Again, just something you get with a quality brand and something you won't find in cheap import headphones.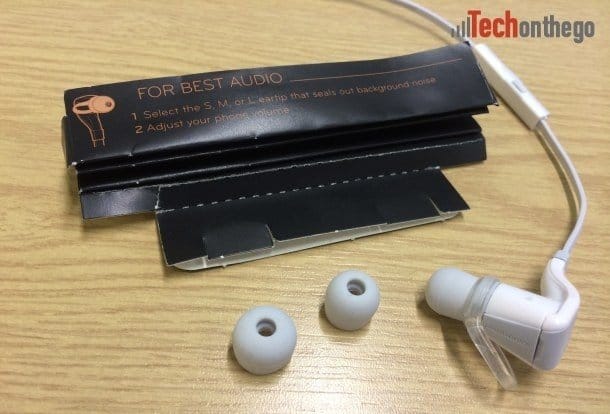 The headphones also fully work with voice commands like Siri on the iPhone and Voice Search on Android. You can press and hold the middle Call button to activate voice commands.
Pairing
To pair the Backbeat Go headphones with your phone via bluetooth you have to put them into pairing mode. To do this simply press the Power/Pairing button until the LED flashes red/blue. Then search for new devices on your phone and find the headphones which will show as "PLT_BBTGO". If prompted for a passcode just use '0000'.
Price
You can buy the Plantronics Backbeat Go for around £47 new, and considering this is not much more than many mono bluetooth headsets its good value.
Summary
These are fantastic headphones, so light you won't know you're wearing them, and they give excellent audio quality for both music and voice.
The only negative for me is the 4.5hours usage time which means power users won't get through a whole day without recharging, but the compromise on battery for the ultra-thin design and weight I feel is worth it.
>> Official Plantronics Backbeat Go page
>> Backbeat Go official User Guide (pdf)

This post was written by Rob Gordon, an IT geek, gadget lover and blogger. Rob has been using the internets since 1994 when the only streaming video was that coffee pot in Cambridge (rip)….
Follow Rob on Twitter – @robgordon – about.me/robgordonuk