One of the first things people say when they talk about the iPhone 5 / 5s is that it's outer edges are incredibly prone to scuffs and scratches.
As such the case market is seriously big. In fact it's massive, meaning we've tried more than our fair share of cases.
Let me introduce you to Snugg, the 'stylish, protective and snug fitting pouch with card slot for the iPhone 5.The version we've got is a distressed brown, with a nice matte finish and an embossed 'Snugg' logo, but it is available in a range of other colours including black, baby blue, electric blue, white and red for the true extrovert!
The phone fits, wait for it, snuggly into the case, and the pull cord to help remove the phone feels of high quality and sturdy.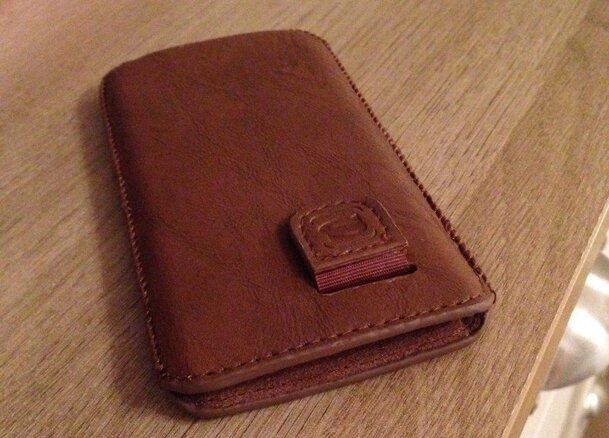 The lining of the case is very soft and you'd have no concerns about sliding your phone in and out of it regularly.
I've never really been a fan of cases that mean you have to completely remove the phone from it to use, but the Snugg is a case that has swayed me.
My only criticism would be that on touching the case for the first time, the leather feels slightly cheaper than it looks… But I would say that, for the price, this is an over delivery on looks and not an under delivery on quality.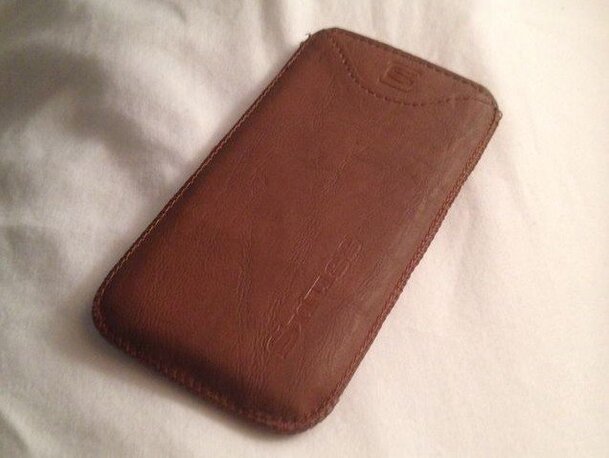 Summary
In summary, this is a very nice looking case that will keep your phone looking great for a long time. With the addition of the useful card holder this is certainly worth a buy to give you peace of mind with your iPhone.
>> Buy the iPhone 5S Leather Pouch Case from Sungg for only £18.99
Lover of all things relating to Social Media, writer for TechontheGo.co.uk, and keen poker player.