Think back 20 years: if you wanted to go out with your mates, you would call them on their home phone, perhaps off a BT telephone box, and go and talk to each other in a pub. Today, you might spend the evening chatting to them over social media on your smartphone without spending a penny.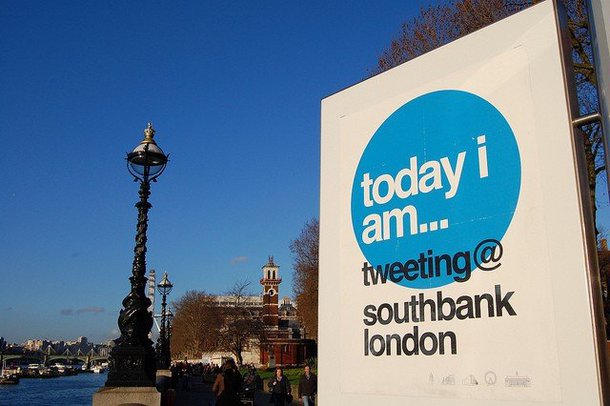 Staying in has become the new going out, and with factors like the economic crisis keeping us indoors while the rise in technology keeps us connected 24 hours a day ,there's no need to ever feel isolated again.
Stop the press
One way in which the digital age has irrevocably changed the world is the way in which we receive news. Gone are the days when you would have to pick up tomorrow's newspapers to read the headlines – today, as soon as something has happened, you can find out about it on Twitter. This is great news for gossips and a continual challenge for journalists, but with the new ways in which we can interact with the news, there is always a new headline waiting to strike.
Solitaire
Some years ago, gamers could be stereotyped as insular folk who would sooner lock themselves in their bedrooms to play rather than talk to anybody. Today however, with the advent of the internet, gaming has become much more interactive – there is an abundance of options from online multiplayer games to 24/7 round the world quiz apps. What's more, traditionally solitary activities, like online casinos, are even becoming more personal thanks to the implementation of live dealers and round the clock gambling.
Snap shot
Ever since the term 'selfie' was introduced into the Oxford English Dictionary in August 2013, social media sites which focus on picture sharing have been on the rise. The appeal of a photo media sharing site is obvious – rather than having to confine our innermost thoughts and feelings to 140 characters or spend our time sending postcards, we can now take a picture of our latest holiday and pop it on Instagram for the world to see. With a huge celebrity following, picture hosting sites are on the up – after all, a picture does speak a thousand words.
Blogging on
Despite the aforementioned interest in photo taking, blogging still remains a firm favourite in the age of digital communication. Ideal for personal thoughts, charities and businesses, web hosts can use blogs to inform their readers about their latest news and share photos. With links to social media, news can be shared easily over Facebook and Twitter, increasing website following and promoting better social links between readers all over the world.
The world of communication is changing – and certainly not for the worse. Whether we're video calling or sharing our innermost feelings, technology is helping us feel closer in the 21st century.
Image via: https://www.flickr.com/photos/reidrac/5439505947/
Scouring the internet for mobile tech, news & tips!