Outplay's beast-battling epic Monster Legacy has been downloaded over a million times, been BAFTA nominated and become proud winner of The App Store Editor's Choice award, and above all, brought together a huge community of dedicated monster-collecting battlers all over the world!
Now, the ultimate update is headed to mobile, brimming with new Monsters and packed with new features to astound players old and new. First of all, there's a rustic overhaul of the visuals, adding more detail and polish to the magical world of Arborea, with its 70 quests across 20 mystical locations. Even better, there are now 150 distinct Monsters to find and take into the pvp battle arena!
The quest system has streamlined to compliment a redesigned world map. Extra items are now hidden throughout the world and players can collect and craft extra bonuses on the go!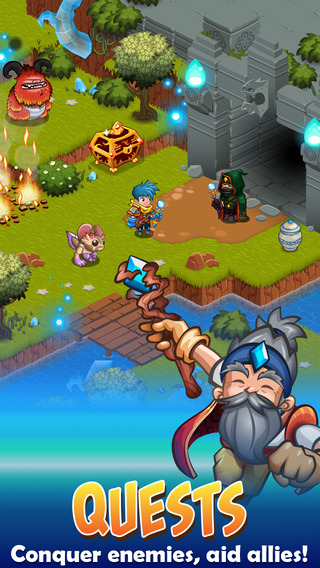 And when it comes to Monsters, you will now be able to purchase exclusive new beasts early on in your journey, for a limited time, giving your team the edge from the very start of your quests. So what are you waiting for? Join the legions of Monster Hunters in this ultimate relaunch, and start battling beasts right away!
This ultimate update of Monster Legacy is available to download for free from the App Store: . Monster Legacy includes in-app purchases.
I do marketing and tech things. Despite my profile picture, I don't live my life in Instagram