Google is rolling out a new version of YouTube for Android that adds a feature that many people are finding annoying, and potentially expensive.
The latest update adds a feature to autoplay the next related video when you've finished watching the current one. 
While autoplaying the next video is simply annoying for some users, others will be more concerned about their data usage. By automatically playing the next video, YouTube is starting to cache the next video for you, and will consume more of your data allowance than you anticipated. People on plans with small data allowances have to be particularly careful about what activities they let use mobile data otherwise they face a charge.
Fortunately it can be disabled, the toggle should be visible under the Subscribe button for the channel you are viewing, and once switched should stay in that position. Once you get the update let us know what your experience is, and if you even like it!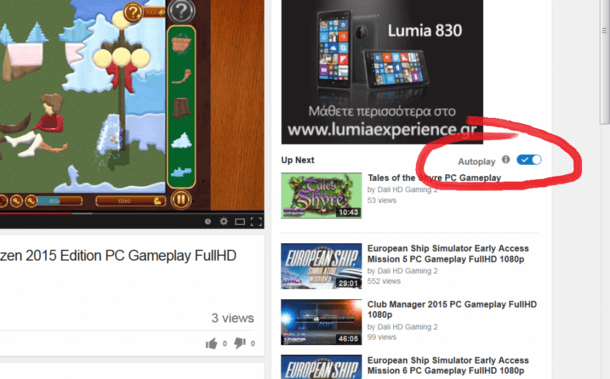 Image via: James Dali
I do marketing and tech things. Despite my profile picture, I don't live my life in Instagram