I love having a 'wallet' style case for my iPhone Plus models. With Apple Pay and one credit card (for places still to move over to contactless/NFC payments) I can leave my wallet in my laptop bag and just walk around with one 'thing'.
Ever since my iPhone 6 Plus I've used it to watch a lot of video content, almost displacing my iPad entirely. My 7 Plus was no exception and I knew I would need a similar style case for it.
My only gripe about a wallet style case is that when folded back on itself its more 'bulky' and won't typically fit into a car mount, essential to place and safely see your phone in the car.
So when Cygnett  offered me a chance to review their new UrbanWallet Flip Case for the iPhone 7 Plus I was immediately interested in trying it out.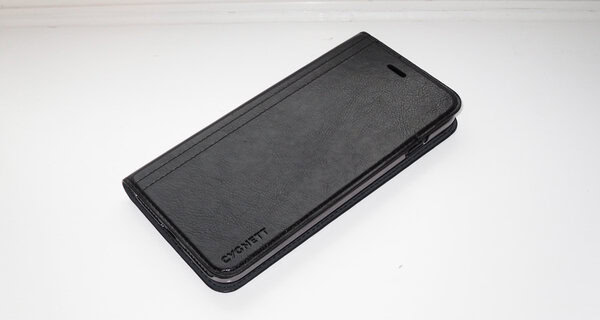 The case comes in black softened genuine leather outer case with a microfiber inner lining. It has magnetic closure for both open and closed positions, so there is no need for a securing 'strap' that may other wallet cases come with, and I've found to be the first part of the case to deteriorate through use. On the inner panel is space for two cards.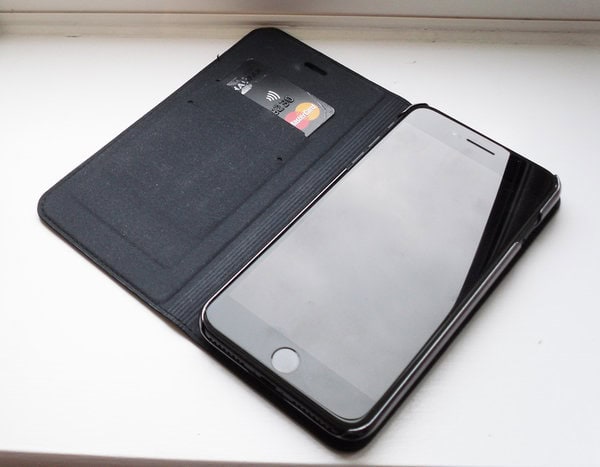 It has an additional flip on the rear of the case, allowing it to prop itself up for 'movie mode' which is great if you're watching videos. The 7 Plus also helpfully puts itself into landscape orientation like this too.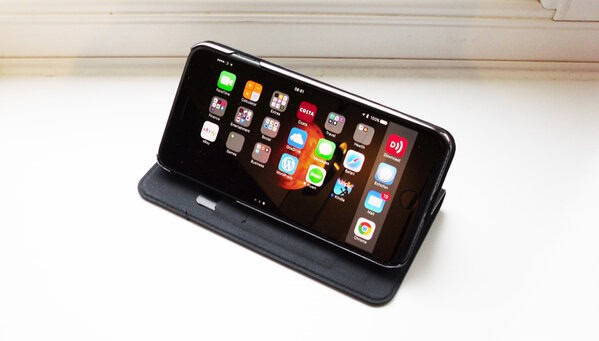 The really neat trick about the Cygnett case is that the rear 'shell' that you snap the phone into, it also attached to the flip by magnets, so you can easily remove it to be just a rear standalone case. When I'm at home I can pop the phone off the full case and just use it with the rear shell. Although there is less overall protection like this, the phone is easier to access and use. Its a very versatile case and performs well in various situations.
The magnets could do with being a little stronger in my opinion. Its securely attached and won't fall off by itself, but the very first time I was holding the case in my hand with it open, I went to press the power button off on the side, and slid the phone off of the case. This is fine once you're used to it, but you need to play around with it to get a feel for how strong the magnets are and what actions case it to separate.
The iPhone 7 Plus has the new dual-camera system, and features a much larger camera 'bump' than on previous models. The UrbanWallet case is designed for this and has a much larger cutout area, and as the case is nice and thin no part of it obscures either camera lens at all.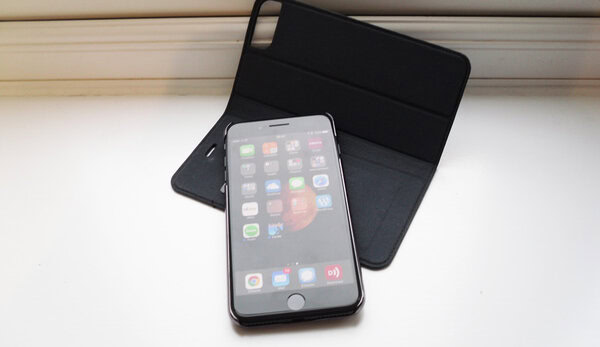 I've bought several wallet style cases before, and I hate to say it but the quality soon tells. The cheaper ones I experimented with to find the right style and colour soon showed signs of wear as they were in and out of pockets all day long, doubling as both a phone and a wallet.
So far the Cygnett case feels very well made, and I've every reason to believe it will look just as good over a much longer use period. Its certainly the case I'll be keeping on my iPhone 7 for the foreseeable future.
>> The Cygnett UrbanWallet Flip Case costs £29.95 and is also available on Amazon.
If you don't like a flip case, and want a more traditional rear case only (remember the Flip Case converts into this too) then take a look at their UrbanShield Case at £24.95

This post was written by Rob Gordon, an IT geek, gadget lover and blogger. Rob has been using the internets since 1994 when the only streaming video was that coffee pot in Cambridge (rip)….
Follow Rob on Twitter – @robgordon – about.me/robgordonuk