Over the last ten years the mobile phone has grown from a device used solely for calls and texts to being our personal assistant, camera, entertainer and much more. Yet many people are unaware of the sheer power of the mini-computer hiding in their pocket. Martin Bailey, author of The Useful Book of Gadgets, Gizmos and Apps shares four great gadgets for your mobile.
Leef
Although phones are shipping with more memory than ever before, you can still quickly run out of space if you use your phone as a camcorder – for example, 4K video will take up a whopping 22GB per hour! Even with Apple doubling the base model of the iPhone 7 from 16GB to 32GB that's not going to leave a great deal of room for other apps or content.
A small and elegant solution is the Leef Access (leefco.com). Available for both iOS and Android it's the size of a USB stick and allows you to plug in a microSD card which can then be accessed directly by the phone's camera for photos and video. Alternatively you can shuttle content from your camera roll to free up storage on the handset.
Tile
Tile have recently refreshed their Bluetooth tag with the Tile Mate (around £23), making it smaller and thinner at just 34mm x 34mm x 4.65mm. It's a location device that you can attach to things such as keys, bags or even the TV remote. Once you associate the Tile with your phone's Bluetooth just fire up the Tile app and tap on the associated device icon. If the Tile is within the 100 foot range it'll emit an 88 decibel tune.
It also works in reverse – double-tap the single button on the Tile and your phone will play a noise, even if on silent, which is great for those times when your phone has slid just out of sight. Tile also harnesses crowd-sourcing if it's reported as lost, and if it passes by any of the 6 million other Tile users their phone will silently and anonymously report its new location, which is then displayed on a map within the app.
Nomad
Now that you're relying on your phone a lot more keeping it powered up becomes all the more important. It's worth adding a Nomad key to your keyring (around £15, Lightning or micro-USB socket), ensuring that you've always got a power cable on you to grab a sneaky few minutes of charge whenever a USB socket presents itself.
Consider also coupling this with a portable power bank, available in all shapes, sizes and capacities, as having a charged up battery in your pocket can protect you against 'battery percentage anxiety' and help your phone last throughout the day, regardless of how much you use it.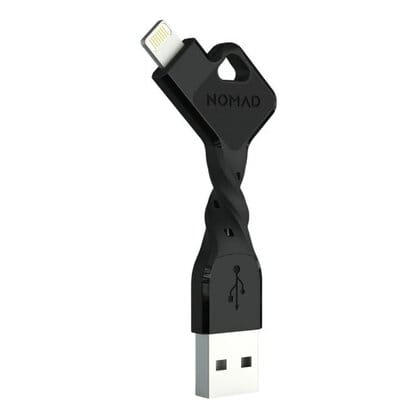 Bluetooth Adapter
If you've just taken delivery of your iPhone 7, want to go wireless with your headphones but are not yet ready to consign your expensive cans to eBay then why not breathe new life into them with a 3.5mm to Bluetooth converter? Available for under a tenner, or a lot more if you are prepared to pay for a bit more elegance, these tiny devices will plug into the 3.5mm jack directly on your headphones (assuming that your existing cable is removable) and convert the signal to Bluetooth, allowing you to do away with the wire altogether.
Granted, it's one more thing to keep charged up, but they should be good for 8-10 hours and most use the now ubiquitous micro-USB socket for charging. A quick search on Amazon or eBay will throw up dozens of different designs, like Griffin or Avantree, and these can also be used to convert older cars or music systems to accept music via Bluetooth.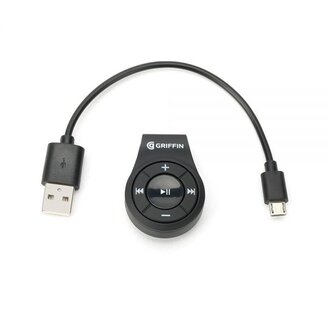 Pimping your mobile doesn't have to cost a fortune and the right gadgets can really help to stretch the functionality of your device.
Martin Bailey's new book: The Useful Book of Gadgets, Gizmos & Apps is out now and from Amazon now for £9.99.
Scouring the internet for mobile tech, news & tips!