After their announcement several weeks ago, I got in the Turtle Beach Stealth 420x+ stereo headphones for the Xbox One in to review.
The Turtle Beach 420X+ headset should might as well be known as the holy grail of Turtle Beach headsets as it comes with a packed set of mind-blowing features that every gamer would want to have and experience.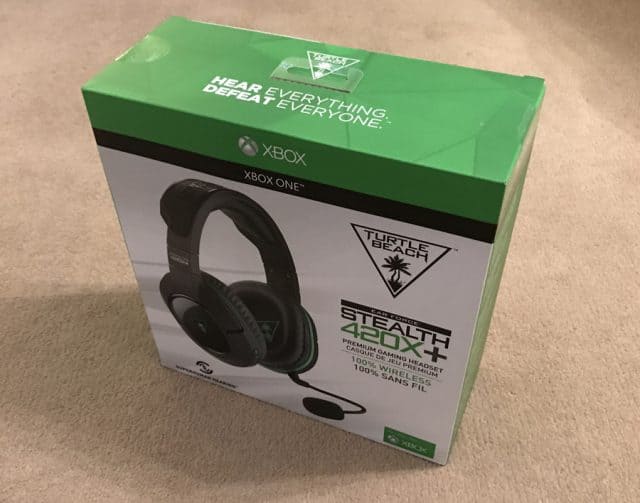 Among its best features includes Superhuman Hearing™, Bass Boost, and Mic Monitoring. Those are very big words that do stand for pretty big features and specs that would certainly make Turtle Beach 420X+ headset the only headset you'll ever need when playing your favourite games. Here's a breakdown of what it has to offer and what users are saying about this awesome release from Turtle Beach.
Stealth 420x+ Key Features
Fully Wireless including Chat
No wires, no hassle, and more fun while playing Xbox with the Turtle Beach 420X+. When Turtle Beach says this one is 100% wireless, you better believe it's completely wireless. You won't have to manoeuver your way through pesky wires while playing, and the best part of it all is that it also includes wireless audio chat. At this point, all you really have to worry about is focusing on the game at hand and how to win it.
Setup is incredibly easy too, simply plug the USB adapter into the Xbox One, wait a short period and the headphones are connected and working. You can assign the headphones to a user too, like you can a controller, so you can actually have 2 users playing, each with their own full game and chat audio. Awesome!
https://twitter.com/AskTurtleBeach/status/806989241251233793
Lightweight & Ergonomic Design
While this headset model may seem bulky to look at, this one's actually very lightweight and comfortable to use. You won't have to worry about feeling discomfort and having the need to adjust every now and then especially with its updated design. This improved over-ear design comes with supple, perforated, synthetic leather-wrapped ear cushions. In layman's terms, you'll have nothing but utmost comfort, as well as efficient noise isolation and deeper bass response.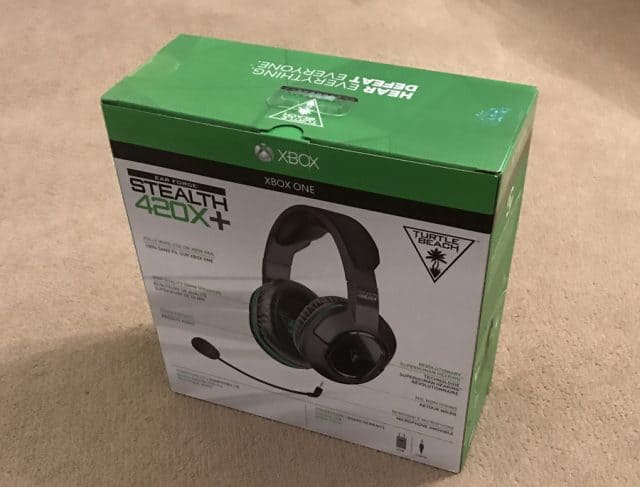 Voice Prompts for Changing Modes
Too focused on the game? No problem. You'll have audible voice prompts to lean on to when it comes to knowing what setting or mode you've just selected. With this feature, there wouldn't be any problems in making sure that you have the right settings picked out and setup for your game.
Enhanced Sound Element
One of its key features that make it a huge step from its predecessor (the Turtle Beach 420X) is what we call Superhuman Hearing™. Activated by a single press on the power button this allows players to hear even the slightest of sounds such as footsteps, which give them a big competitive edge over their opponents, especially during crucial moments during the game.
Besides the Superhuman Hearing™ feature, there are also other special add-ons such as having four audio presets including Bass Boost, which provides more options for players to adjust their audio presets in order to have the best gaming experience ever. And so as to avoid being a nuisance to other players in the game, the Turtle Beach 420X+ also has Mic Monitoring feature that allows players to hear their own voice so they won't have a need to shout at others particularly during intense moments.
Rechargeable Battery
The Turtle Beach 420X+ has its own battery and is charged with a standard microUSB cable, which results to up to 15 hours of wireless playing. Fifteen hours of uninterrupted fun is a record of sorts when it comes to wireless headsets and the value of experience it provides gamers with is simply immeasurable.
The battery isn't swappable for a spare, but if it does run low you can simply plug the charging lead in and carry on playing.
Other Special Features
A special upgrade from the Turtle Beach 420X is how you can independently adjust the game and chat audio settings to your preference. This means that you can separately adjust the audio settings for the game and chat—for example, you can lower the audio of the game to better listen to chat or vice versa.
This model also has a standard 3.5mm input jack for connecting your mobile phone. So plug in the cable, disconnect the microphone (this simply pulls out) and you have a pair of great headphones for music too.
What Users Are Saying
Given all its features and upgrades, it's no surprise that the Turtle Beach 420X+ has received rave reviews from users and gamers alike. While this may have a slightly higher price tag than most Turtle Beach headsets, its features and special add-ons make it worth it. Most users are raving with the special features such as the independent game and chat audio setup, the voice prompts, and mic monitoring. These features are the best "little things" that gamers need in ensuring that they have a smooth gaming experience throughout.
From the get go, this headset is very easy to setup and in no time, you can already make use of the wireless capabilities and its enhanced audio system. This is a perfect headset for both first-time and long-time users who want to invest in a well-known brand and quality headset.
The only thing missing from these headphones is surround sound, which you simply aren't going to get at the price point. Upgrade to the ELITE 800X if you need that, but you'll be looking at £229.99 from Turtle Beach, or slightly less from Amazon.
All in all, the Turtle Beach 420X+ proves to be one of the very best headsets for Xbox—providing ease of use, efficient sound quality, and enhanced playing experience for a price that gives so much value to your money.
>> Buy the Turtle Beach Stealth 420X+ headphones from Amazon or the Turtle Beach website.

This post was written by Rob Gordon, an IT geek, gadget lover and blogger. Rob has been using the internets since 1994 when the only streaming video was that coffee pot in Cambridge (rip)….
Follow Rob on Twitter – @robgordon – about.me/robgordonuk