The Dubleup is a credit card sized power bank that fits into a purse or wallet, giving you a backup charge for your phone or MP3 player you can always carry with you.
No matter what phone I get, there are always days when its running low on power before I'm anywhere near getting home. I have a large portable charger in my work bag, but if I'm out socially I've often wished I had something small enough to carry on me at all times.
This is obviously a common problem, as an Australian inventor decided to provide a solution to exactly this problem, creating Dubleup the ultra-thin, ultra-portable charger.
Available today on Kickstarter the Dubleup is available in a choice of gold, silver and black. It is available with either a built in lightening connector for iPod and iPhone (Approved and Certified by Apple Inc.) or a built in MicroUSB for Android devices. With a capacity of 1280mAH, there is more than enough juice to give a dead or dying iPhone 7 (1,960 mAH battery capacity) sufficient battery life to last the rest of the day.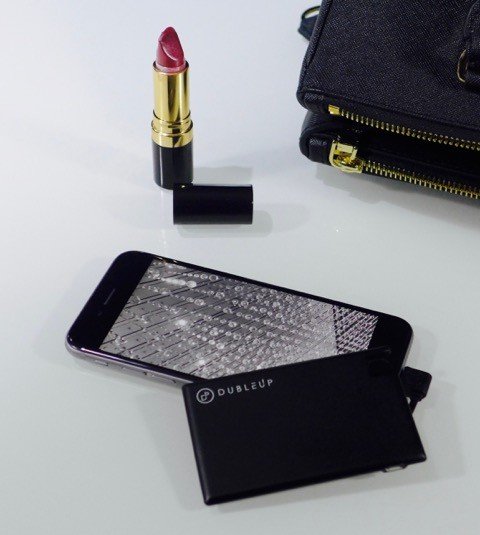 The LED power indicator displays your battery level and charge status so no more flat battery dilemmas either. The power card has met worldwide safety approvals and is Apple Certified, so you can rest easy knowing that your device will charge safely when the power bank is operational and that all of your Apple items will be supported with Dubleup's power bank.
DubleUp is hoping to raise $70,000AUD and with enough awareness I'm sure they will make it as it's an great solution to an all too common problem. They have completed a manufacturing run for both Apple and Android Power Banks, which will be sent to our Early Bird purchasers.
The first 6000 backers will be able to get their Dubleup for just $50 USD (around £39.94). Once these are gone, the price is $59 USD (around £47.13). Both of these prices will include shipping.
>> Checkout the Dubleup campaign on Kickstarter now.

This post was written by Rob Gordon, an IT geek, gadget lover and blogger. Rob has been using the internets since 1994 when the only streaming video was that coffee pot in Cambridge (rip)….
Follow Rob on Twitter – @robgordon – about.me/robgordonuk