Noreve Saint-Tropez is a premium maker of smartphone and watch accessories, so I was very interested in their recently released range of Noreve Apple Watch straps and decided to try one out. Noreve specialise in making their products in France in a "completely traditional manner" by master leather craftsmen, which really sets them aside from many other manufacturers.
I picked the colour "Blu marino" to go with my space-grey Apple Watch. I already had the Apple sports strap in black, so I wanted to try something in a slightly different combination.
The straps come in a range of colours and are available for both the 38mm and 42mm watch sizes.
The inserts for the straps are available in either black or silver.
Packaging
The packaging is very reminiscent of jewellery, with the strap coming in an attractive outer box, and then in a soft internal bag.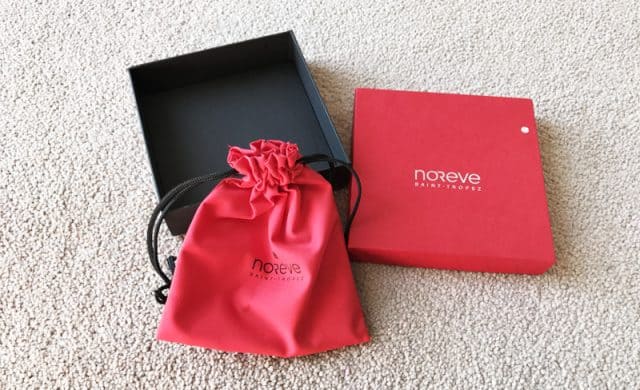 Quality
The strap fits the Apple Watch perfectly as you'd expect from a premium accessory manufacturer. The strap clasp and leather are excellent, and really add to the smart appearance of the watch.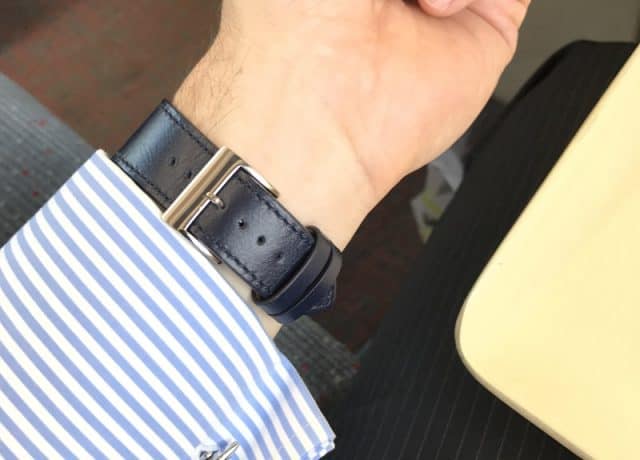 The strap has a Beige/cream inside which is a nice contrast, and its very comfortable to wear even for extended periods. I found my original Apple Sport strap would often get hot and sweaty against my skin after a few hours, and I would be constantly re-positioning it on my wrist. The strap from Noreve has given none of these problems to date, which is great.
A tagline on the Noreve website is "Make your watch a real piece of jewellery" and it certainly felt more like that than a functional item for me once I'd put a proper leather strap on it.
The Noreve Apple Watch Leather Strap is available from Noreve.com at €155 (£136) which for a handmade leather accessory I think is a good price.

This post was written by Rob Gordon, an IT geek, gadget lover and blogger. Rob has been using the internets since 1994 when the only streaming video was that coffee pot in Cambridge (rip)….
Follow Rob on Twitter – @robgordon – about.me/robgordonuk