When the latest iPhone 8 and iPhone 8 Plus hit the shelves a few weeks ago, there was the usual hype and enthusiasm. But while those on monthly plans were rapidly checking to see how they could work an upgrade, anyone on pay as you go was looking at the prices in alarm.
There is no getting away from it, the world's flagship smartphone does not come cheap. If only it was smart enough that you could send it out to earn some money of its own. But that's just silly – isn't it?
There are actually all sorts of iOS apps that help your new iPhone go some way towards paying for itself. Here are some of the best ones.
1) Pact
If getting paid for playing games doesn't appeal, how about getting paid for keeping fit? Here's the deal with Pact – you commit to a specific fitness regime, and pledge a certain amount if you don't stick to it. Hit all your targets, however, and you will get a payout from the prize pot. Of course, this will only make you money if you stick to your goals, so keep them realistic!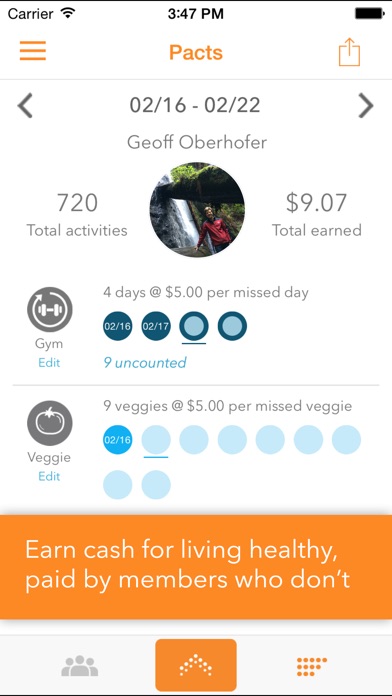 2) Bitwalking
Does the whole gym and workout thing send you into a cold sweat? What a shame there isn't an app that will just pay you for walking around as you go about your daily routine. Hold on a moment, though, that's exactly what Bitwalking does. Virtual currencies are steadily gaining traction in world economics, and Walking Dollars (WD) can be mined by – well, by walking.  You'll need to walk a lot – something like 10,000 steps, or five miles – to generate one WD, but really, what have you got to lose?
3) Online casinos
Although, not for everyone you can make money with ios casino apps. You can't help but see them, they are advertised everywhere and new ones are popping up every day. This type of gaming has truly captured the imagination because as well as providing an enjoyable pastime, it gives you the opportunity to win some serious money. Online casinos benefit from a lower house edge than bricks and mortar ones, as they have fewer overheads. That translates to you as a better chance to beat the house and win.
4) Opinion rewards
Perhaps you're not the active type at all. Here's a way to make money through your phone without having to leave your chair. The Google Opinions app rewards you for completing surveys. It will not earn you a fortune, but when you complete a survey, Google will add a little bit of credit to your Google Play account, even on iOS. The surveys are short, and only take a minute to complete, so it is definitely worth doing.
5) Foap
Every day, there are hundreds of people out there writing content for websites, and every one of those articles needs a good picture or two. That's where you and your phone can come in. Foap is a platform where you can sell your photos on the open market. For those of you who are pic happy, this could be a good way to make some passive income.
Conclusion:
Your iPhone can really be put to work, not just for calls, texts and surfing the internet there, but to actually make money.
Everyday more and more apps are coming online that allow you to make money, instead of take money.
Scouring the internet for mobile tech, news & tips!