There are numerous advantages to playing video games besides pure entertainment. However, one of their primary purposes is to help us pass some time, which comes in handy during mundane activities or when waiting for something. Usually, when we want to occupy ourselves for a while, we want something quick and easy. Here are a few ideas of browser games that will help you kill those long hours filled with boredom.
Classic Browser Games
Whether you are taken by the 1980s pop culture sentiment or just want to go back to your old favourites, it is always good to turn to the most iconic arcade games. It couldn't be easier to do so. One of the arcade era's most memorable hits surely has to be Pacman. You can quickly bring back some happy memories by simply searching for 'Pacman' using Google. You will find Google Doodle dedicated to the game and then a 'click to play' option. This will take you to the game instantly without the need to create an account or register. Plenty of other arcade gaming can be found on various websites as well.
Casino and card games
Rather than single out one particular game, it's nice to take a look at the typical casino entertainment range as a whole. There is a variety of casino-related games available, with different levels of intensity and difficulty, too. While you can compete against tough opposition during long poker or blackjack sessions, there are plenty of easier games to keep you amused. Easily accessible free blackjack games that don't require downloading and registration or bingo apps are prominent examples. There's sure to be something for everybody.
Workout for the brain
Who's to say that gaming, even quick and simple, should only take your mind off of things rather than making you work a little harder? There is no shortage of puzzles and logic games around the world wide web, so you should be able to find the ones you like most with ease. Among the numerous propositions, honourable mentions should include an online version of the popular number game Sudoku and 2048. The latter quickly became a big hit some time ago, and it's based on the concept of mixing similar numbers together.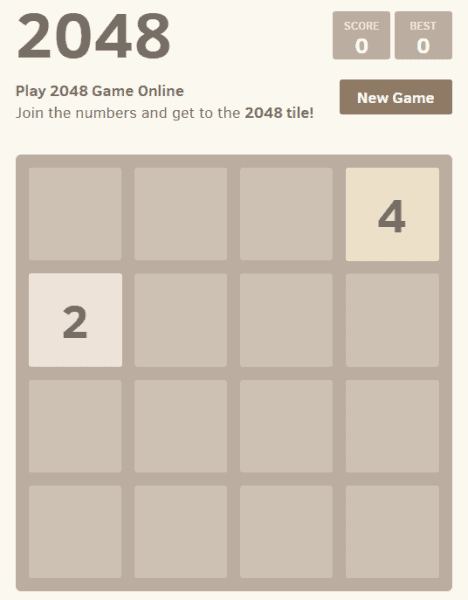 Ten Bullets
If you are looking for something uncomplicated and random, Ten Bullets could be just the right choice. It is an enjoyable and well-designed, simple game. With a click (or space button), a fire action against ships is deployed. You have to maintain a high killing rate to keep going; otherwise, the gameplay ends shortly.
Dirt Bike
Another cool idea for killing some time and having fun is a game called Dirt Bike, where players keep moving forward by riding a motocross vehicle. It's not about going fast and racing but rather about not falling off. It doesn't sound like much, but it can be very absorbing. Because the bike behaviour will often surprise you, this game can prove to be a challenge.
No internet, no problem
Lastly, the famous Dinosaur Game is worth mentioning here. This endless JavaScript game is often the first (or the only) choice for those with perpetual internet connection troubles. When experiencing such problems and left with nothing else to do, you can open the Chrome browser and press space to unleash a little dinosaur. The dino will run through the desert-like landscape forever; your job is to jump over the obstacles with a spacebar or arrow key. The legend says somebody was able to finish the game, but it is just a legend…
You can always play games on your smartphone aswell, we love Bingo here in the UK so if you're interested in that do give it a go.
Hope you enjoyed our list of browser games you can play, if we've missed your favourite let us know in the comments.
I love writing about tech, social, and the internet in general. Find me on Reddit.