All of us dream of a comfortable life, where we will have to do minimum work, and a robot or some other new technology will handle the majority of our tasks. The good news is that with the continuous new inventions in the tech world, the day is not far when robots will take care of a lot of things around us. The innovations taking place around us make it difficult for us to differentiate between imagination and reality. The list below will help you know about some of the future tech, which is all set to make their appearance in our lives.
1.Flying cars – Japanese developers for long have been aiming to develop flying cars, which will fly in the important cities of Japan. These cars are expected to have a speed of 125 mph and are believed to travel in the air. The top advantage of these flying cars will be that they will be of huge help in reducing traffic on the roads.
2.All weather suitable fabric – A group of scientists is working on creating a fabric, which will be suitable for all weather types. This means clothes created from this particular fabric would be suitable for both summers and winters. This fabric responds to the change in temperature, and the best part is it changes itself on its own without any external support.
3.Roads over rivers – There is often news about people destroying nature to give ways to roads and buildings. To find the solution to this problem, experts have come up with a way through which roads could be built over the rivers, thus, help in fighting the space constraint. This way roads can be built without destroying the various water bodies.
4.Drones – Drones have become a lot popular in modern times, and experts are regularly researching new ways in which drones can be used for the benefit of mankind. One such use of drones is made by the brand Dolce & Gabbana in their fashion show. In this show, instead of the models, drones were used to showcase handbags. In the year 2018, in another show, all the models were replaced by drones, and the dresses were showcased by drones. In the future, there are huge chances that the drones will not only take over fashion shows and replace models but will also enter new arenas of development.
5.3D printers for food – Modern technology is on its path to make cooking easy and thus help people all over the world. Experts in the technological field are working on 3D printers, which can print food items like pancakes, cake, pizza, etc. Once in the market, this technology is sure to be a success and will make life much easier.
6.Robots in space – There is nothing new in sending people in space to know more about space and the mysterious environment. However, NASA is now working on sending robots of different sizes into space. If the project becomes successful, it will make the work of the space scientists a lot easier, as robots neither need oxygen, nor food to survive, which makes them a better option to send to space in place of humans. Once in space, these robots can use their sensors to send data back to Earth.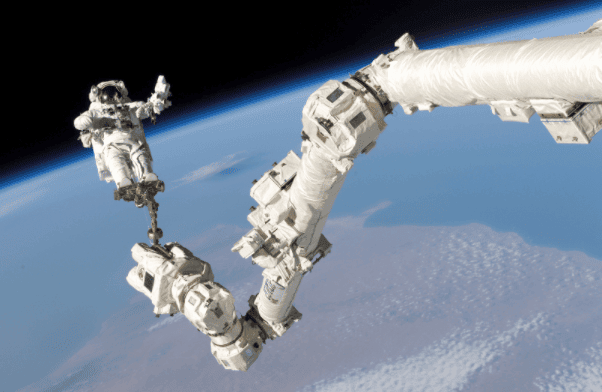 7.Video game lounges at airports – The Dallas International Airport has found an innovative way to make sure that passengers don't get bored while waiting for their flights. The airport has set up 22 Xbox stations where passengers can play video games after paying a certain amount of money. If these lounges become successful at the Dallas airport, similar lounges can be set up in airports all over the world, which will make sure passengers have a fun time while waiting for their flights.
8.Personal advertisements – In Japan, marketing specialists are working on special technological sensors, which can scan the pupils of their audience and thus find out their gender. Based on these findings, artificial intelligence will showcase the advertisement of the product that will be of interest to the particular person.
Future Tech Conclusion
It can be said that the future of technology is extremely bright. Regularly there are researches and innovations, which are a new step in making the lives of the people easier and comfortable. Technology around us is always changing and nobody can ever predict which technology or device is launched to change the way things around us have always worked.
I love tech and gaming, and am always looking for the 'next big thing'…